When Are We Likely To See A Spider-Man And Doctor Strange Team-Up Movie?
Published Sun Jul 07 2019 By Travis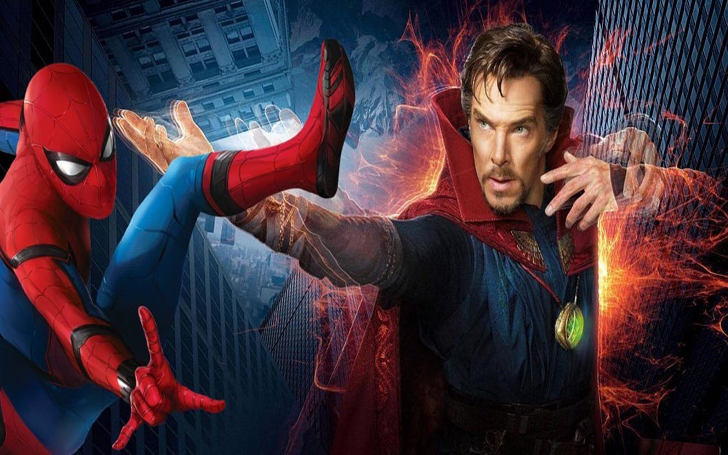 Spider-Man and Doctor Strange team up is a dream of fans and we got our first hints about the two beloved superheroes coming together.
Spider-Man: Far from Home just arrived at the theatres but it had far more significant implications for future MCU movies. We got our first movie after the events of Endgame when everyone who got "blipped out" (people are freaking about that word) returned back to earth. We also got a funny scene at the start of the movie when people who disappeared appeared while a basketball game was ongoing. (What about the people crossing the streets or flying on airplanes? Better not to think about it.)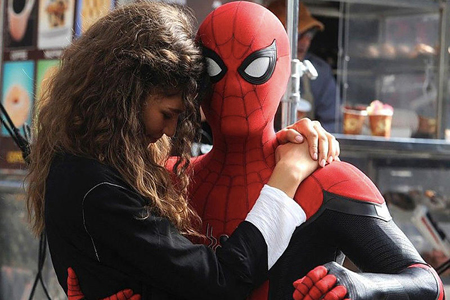 Major spoilers ahead for Spider-Man: Far from Home and Captain Marvel.
The significant implications for the Spidey sequel are about the future of the MCU movies because we probably got the first hint that Spider-Man and Doctor Strange might team up one day. Doctor Strange made his first appearance back in 2016 (wow, it feels so long ago) and since then he has gone on to play an immense role in the MCU. He saw the Avengers winning only one scenario, and then he set in motion the events that led to Thanos' demise. Doctor Strange has become an integral part of the Avengers, and it is inevitable that the heir of Tony Stark and Doctor Strange team up.
In Spider-Man: Far from Home, he just wants to go to Europe and have fun with his friends and not worry about saving the neighborhood or the universe for one summer. But then he gets dragged into a world ending level event by Nick Fury, who is revealed to be not Nick Fury, to help 'Quentin Beck' aka 'Mysterio'. When he gets to the hidden base of operation of Fury, Spider-Man in an effort to not get sucked into the event tries saying some name that is better suited for the job. He name drops Thor, who is said to be off-world, Captain Marvel's name gets him a scolding from Fury, and when he says the name Doctor Strange, in a very mysterious way, 'Maria Hill' says "unavailable."
Watch: The trailer for Spider-Man: Far from Home
Scarlet Witch is on earth, but she is grieving the loss of 'Vision', so it is hard to get her back, but Doctor Strange is right there in New York. One phone call and he can be there with a rotation of his hands, that is why the mysterious "unavailable" explanation is so suspicious. It may be simply explained by the fact that he is just not interested in the events. He probably knows everything is fake and decides not to interfere as he sat out of the Civil War.
But maybe Strange is "unavailable" because he is dealing with his own problems. After the end of Doctor Strange, we saw 'Barron Mordo' visit the paraplegic man and steal the magic that was helping him walk then he says that there are too many sorcerers. Maybe Mordo is able to get Strange's power, and that is why he cannot be in Europe to help Spider-Man out.
Nothing is confirmed yet, but we know that we are getting a Doctor Strange sequel. Currently, only Black Widow movie is in works over at Marvel with words coming out that Marvel is developing Shang-Chi and The Eternals. But we do know Strange will get another outing which won't be sooner than 2022. We know Spider-Man: Far from Home is set in 2023 so by the time Doctor Strange 2 hits theatres we will have all the movies in sync, and that would be high time for the two superheroes from New York to team up.
The actors have expressed their desire to act together in a movie; Tom Holland even go so far as to pitch an idea for their team up movie.
The actors want it; the fans want it, Kevin Feige, listen to the fans and give us a Spider-Man and Doctor Strange team-up movie, whatever shape it takes we're game (sorry, had to do that).
Spider-Man: Far from Home is currently in theatres and just a reminder, stay till the mid-credit scene to laugh and have fun with an old fan favorite.
-->