Who Will Be The Godparents Of Meghan And Harry's Baby?
Published Tue May 07 2019 By Alice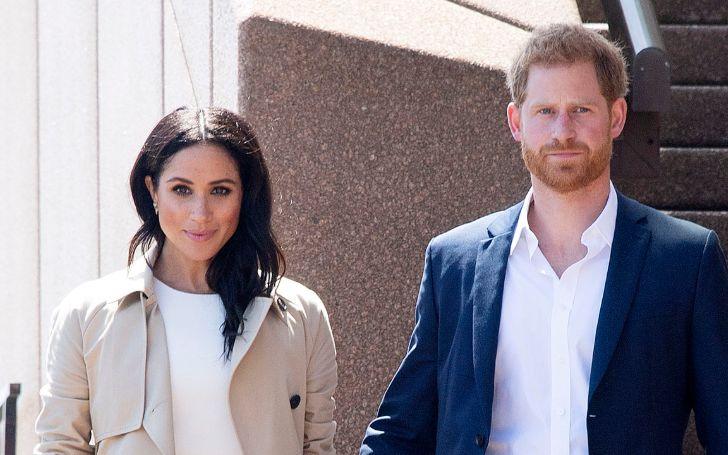 After Meghan Markle and Prince Harry gave birth to their first son, people are asking whether who will be the child's godparent.
While everyone is filled with the joy of Baby Sussex, there also emerges queries who will be the godparents of Meghan Markle And Prince Harry's baby?
Meghan Markle and Kate Kate Middleton
SOURCE: Glamour
Prince William and Kate Middleton aren't likely to receive the honor, as godparents are usually friends of the parents or less direct relatives.
According to royal expert Victoria Arbiter, the role of a royal godparent is to offer friendship and guidance throughout the child's "spiritual journey" so it's likely Harry and Meghan will choose their close friends and perhaps, close friends of Diana too.
Speaking of which, Meghan's BFF Jessica Mulroney could definitely make the cut as she was among the first to know about Meghan's pregnancy, spilling the beans on a trip to Toronto in August 2018, according to US Weekly.
CAPTION: Prince Harry with his longtime pal Jake Warren
SOURCE: Vogue Australia
Harry's longtime pal Charlie Van Straubenzee and Jake Warren, the son of the Queen's racing manager John Warren are also in the list of the current frontrunners. Jake was by Harry's side for several scandals in his younger years, including the Las Vegas pool debacle.
Harry may even pick his childhood nanny Tiggy Legge-Bourke who was an amazing support when Diana died.
George and Amal Clooney are also likely to become the godparents as the royal newlyweds visited close friends at their Lake Como villa this Summer, where it was rumored that the royal couple asked the A-listers to act as godparents.
Others in the running are Abigail Spencer, Charles Spencer, Zara or Mike Tindall and Princess Eugenie. When it comes to the stars, Serena Williams, David Beckham, Elton John and Oprah Winfrey have the possibilities to become the godparents to the Baby Sussex.
Several of Meghan and Harry's friends could get the call as royal children are given an average of six godparents. And quite clearly the Royals have a load of options to choose from.
-->