Why Does Meghan Markle Receive Different Media Treatment Than Kate Middleton?
Published Tue Apr 23 2019 By Jessica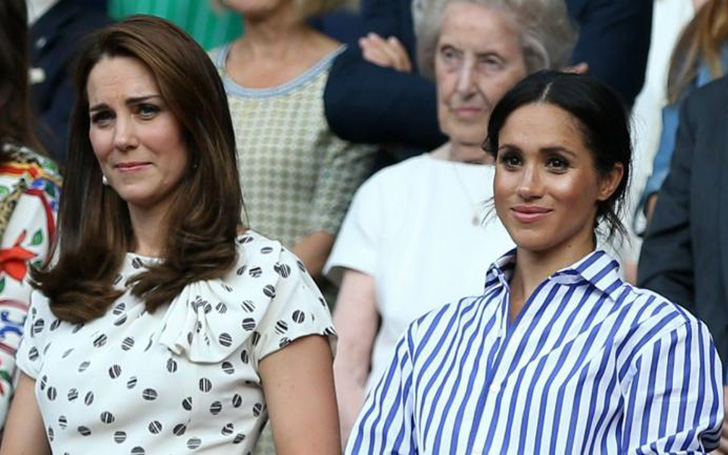 Discover why the media treat Meghan Markle differently from Kate Middleton.
When it comes to the most famous Duchesses in the British Royal Family, they can be unquestionably considered Meghan Markle and Kate Middleton.
Both of these ladies are beautiful in their unique approaches with each being from different background with different tastes and preference in fashion and lots of other stuff that concerns.
Recommended: Prince Harry and Meghan Markle Reportedly Moving to Africa
The British public learned about their Prince Charming William's affair with Kate in 2003, and since the time, the public has given different views and opinions regarding the Duchess of Cambridge as she was a commoner to get married to the British Royal.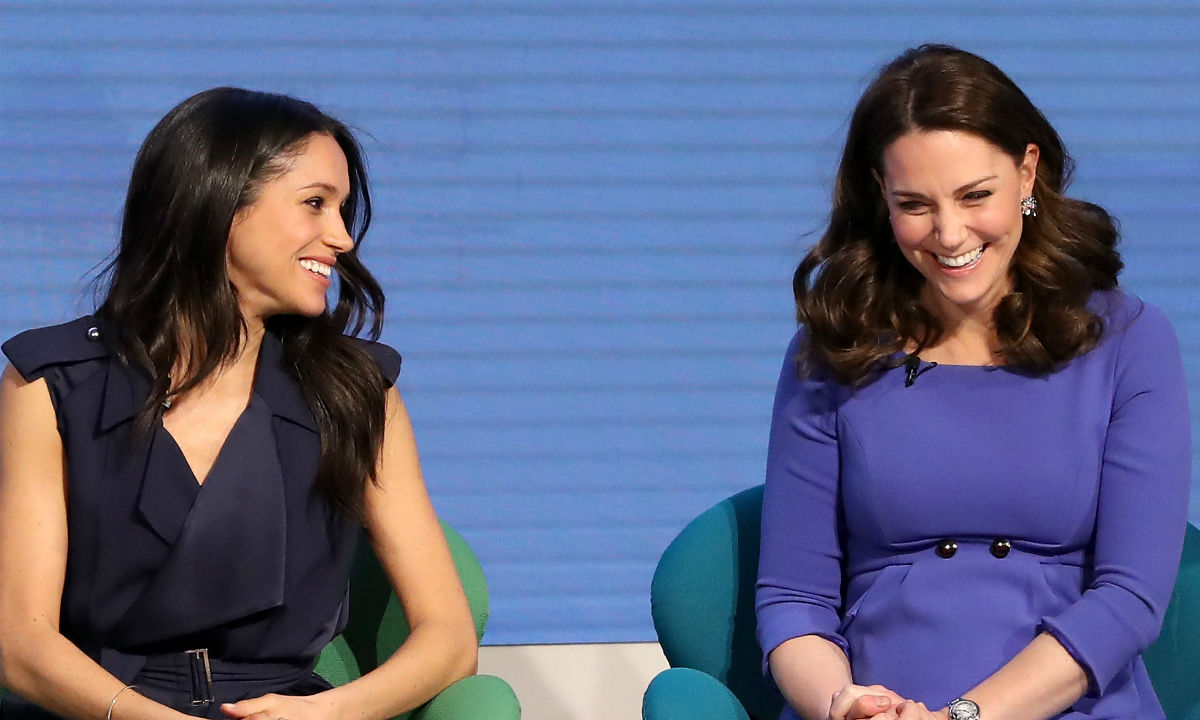 Meghan Markle and Kate Middleton sit side by side at an event.
SOURCE: Hello Magazine
Some of the stuff said and written on her by the media wasn't pleasing to read and hear about at the beginning of her relationship with Williams, but that gradually changed over the period of time after she walked down the Buckingham Palace's aisle in a white dress.
As a matter of fact, there has been rarely a negative thing written about Middleton now that she has given birth to three gorgeous Royal kids with the Duke of Cambridge.
If we move our attention from Kate to Meghan, the retired American actress's journey to becoming the Duchess of Sussex hasn't been easy especially comparing with Kate's.
Also see: Kate Middleton Reportedly Jealous of Meghan Markle's Close Relationship With Prince Charles; Any Truth To It?
It's absolutely no new news about how the media always scrutinized Markle's every move from the way she dresses to the way she eats to the way she speaks to possibly everything that concerned her adjustments to the Royal life.
Likewise, when the British public learned of Prince Harry's affair with Markle, they were more shocked at the fact that Harry was dating an American actress with less or zero knowledge on the British monarchy rather than at the fact of her being a commoner like Kate. What else mostly gutted especially the girls in the UK was how a divorced woman took their own Prince from them.
Meanwhile, the media has never stopped coming up with nonsense stuff 24/7 regarding Meghan since her name got linked to the Duke of Sussex. As beneficial as it gets to the media to sell their papers by using the name of Meghan including her African-American heritage and her personal life connected with her now estranged father, Thoman Markle, they are not ready to put an end to it anytime now.
Meghan, however, has not always been painted with a negative light though. But then again, the poor mother to be have undeniably been more focused on the so-called negative aspect of her life by the media in comparison to her sister in law.
Anyway, who cares, right? The world especially the fans of the British Royal fans have gotten used to by now at how the media usually portrays Meghan and positively won't ever be believing any dumb rumors published by the tabloids.
In other news: Has Meghan Markle Completely Cut Ties With Her Family?
As long as the bold and strong Meghan has her beautiful family and husband by her side, she is good. And even if she won't, we know she will still be fine.
-->