Zendaya Is Rumored To Be Dating Her 'Euphoria' Co-Star Jacob Elordi
Published Mon Sep 02 2019 By Sea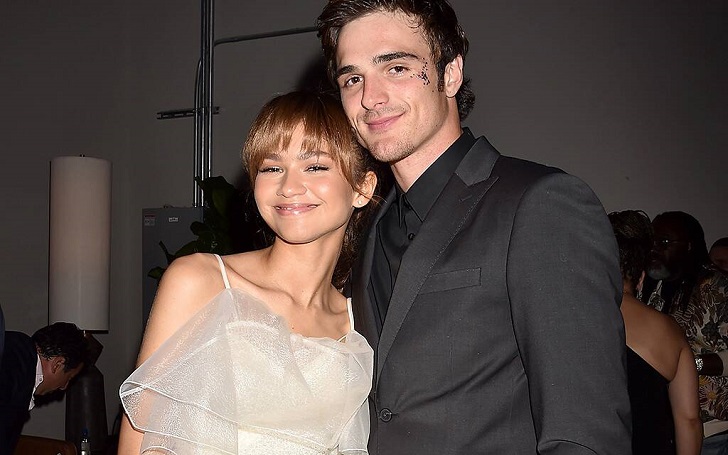 Sources say Zendaya was cozying up to Jacob Elordi and flirting with him as they toured in Greece together. Dating?
Back in June, Zendaya and Tom Holland coupling up turned out to be pure fan fiction after both of them set the records straight — close friends. 'Spider-man: Homecoming' gave a little spark for the rumors. Then a month later, fans catch the Spider-man star with a mystery blonde girl and lamented on the girl not being Zendaya. Now, she makes the headlines as she is also seen with someone absolutely not Holland.
Fans who shipped Zendaya and Holland way back then might be unhappy now but they need to look at the bright side. They won't be together, yet. But with Holland moving on, Zendaya is too. She may have found "the one" for her. And that's a big 'may'. Nothing's sure as of yet.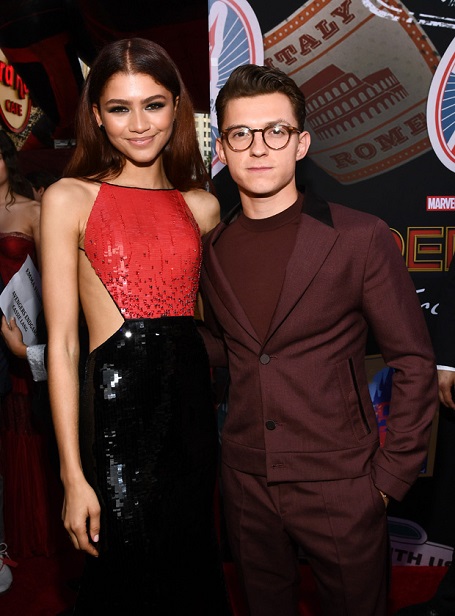 Source: Shutterstock
The rumors are indeed sparking up. Fans are going crazy after the 23-year-old Disney alum was seen and photographed alongside her 'Euphoria' co-star Jacob Elordi vacationing in Athens, Greece together. The best capture was a post by the Instagram user, Marcus Easy, who used a cheeky caption to indicate the two stars under discussion, walking together in a tour group for an ancient citadel in the country.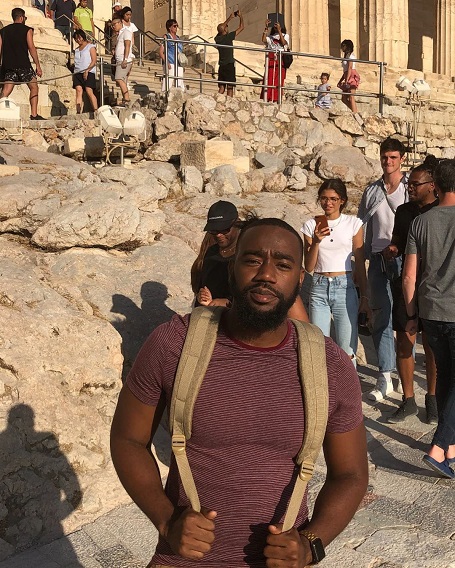 Source: Marcus Easy, Instagram
The caption was indeed freaking hilarious (kudos to that), but people focused more on the background that made the picture stand out. There is now a flurry of comments from fans on the photo, surely a record for Marcus.
Many exclaimed their shock after spotting the duo, and most of them were not in a rush to jump into conclusions. They are just not sure. Some, meanwhile, assumed they were there to celebrate the KC Undercover star's 23rd birthday on September 1. The social media is bursting with the news as many express their surprise at the two vacationing in Greece.
Eyewitnesses were quick to comment on their surprise sight as well. One of them told Us Weekly, "They looked like they were getting a little cozy. At one point, they were walking with each other and being a little flirty."
An insider told E! News that a stylist, Law Roach, and Zendaya's friend and assistant, Darnell Appling, also joined the duo on the trip but the two were mostly just seen together rather than in a group. A group holiday might swerve the new dating rumors and only mean celebration for the birthday girl with the 'Euphoria' crew, but being that cozy together just hits the nail harder on the head.
On looking forward to working with Zendaya, Elordi previously told ET, "When I found out she was going to be on the show, I was pretty stoked. She's brilliant, she's beautiful and she's a wonderful performer and she just captains the ship perfectly."
Ok. So who's still scratching their heads about who this Elordi guy is? He played 'Noah Flynn' in Netflix's 'The Kissing Booth', and plays 'Nate Jacobs' in 'Euphoria'. If you're not convinced the pairing might be good, just check him out first.
That ought to keep you on your toes. He has 'lord' in his name.
Elordi's last known relationship was with his 'The Kissing Booth' co-star, Joey King, who were supposed to have split in April. But the rumors of the break-up began since November 2018 when the Australian decided to take a break from social media and deleted his Instagram account for the moment.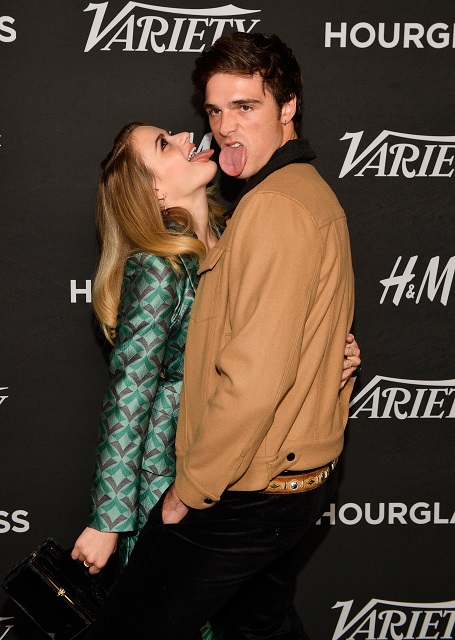 Source: Getty Images
The vacation and cozying up news doesn't concretely mean anything yet, and it would be nosy to just jump to conclusions. However, we cannot help but want the two together.
It is natural for celebrities to get closer in the course of filming together; they can be great friends who like each other's company. Many of others do too. Zendaya and Elordi were with their friends for a group vacation no matter how secluded they became from others. She has five half-siblings who she absolutely enjoys spending time with. Her moments of Holland were also two friends enjoying together.
Let's just hope Zendaya celebrated her 23rd birthday with a bang in one of the most popular vacationing destinations in the world. And just wait. Who knows, they might find themselves romantically attracted to each other as their time together progresses.
-->