Jenelle Evans Is Throwing Herself A Pity Party And Everyone Is Invited!
Published Tue Aug 13 2019 By Chester
Former Teen Mom star Jenelle Evans throws herself a pit party citing all the traumatic incidents messed her life.
We know life's not been kind with Jenelle Evans this year with all those disturbing scandals sailing on her life.
All the traumas, stress, and problems that happened in Jenelle's family all credited to her psychotic husband David Eason and his extremely sinful nature.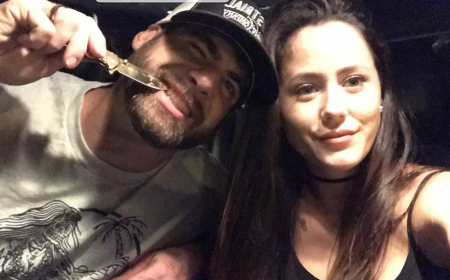 It all heated up initially after David threatened MTV team with guns when they tried to reach Jenelle for the Teen Mom shoot.
Over the period, David, who was just fired from the show due to all his lunatic acts eventually made Jenelle lose her prominent show as she got fired from Teen Mom 2.
Shortly, we hear the alarming news about David, 30, allegedly killed their bulldog 'Nugget' for biting their 2-years-old daughter Ensley.
Over the past months, we are sure Jenelle has not breathed the air of peace and seemed down in the dumps. Due to her husband violent nature and acts, she even lost custody of her children.
Literally, everything Jenelle, 27, and David, 31, ever does now on Internet faces backlash critics pointing out something wrong from it. After a long haul of troubles, hates, debates, she recently regained the custody of their children.
All her income source graphs declined as the sun sets in the dawn. Her e-commerce site also bought by one of her haters who purchased the domain so that Jenelle no longer uses it.
Besides, she recently even shared about her medical condition and how hard it was her to keep up with his daily schedules.
Moreover, the reality star is now trying hard to set things up. After gaining the custody back, both Jenelle and David even petted two puppies to show how changed David has been, which again invited backlash.
Check Out: Meet our new puppies Buddy and Junior!
The recent backlash was from her older son's birthday, as all the family members, Jenelle, David, Maryssa, and Kaiser celebrated Jace's tenth birthday together, learning to shoot the gun.
Jenelle and David faced tons of counterblast for handing all her children with toy guns despite seeing so much violence in the family.
Well, the few things we suggest Jenelle needs to opt in her life to make it the seventh heaven; first stop sharing all her nasty personal information to get rid of all the dramas and get a divorce with David.
Crying is not the adequate solution to the problem nor asking for sympathy. We hope Jenelle Evans succeeds to maintain a happy and prosperous life with no stress and wrangles.
Stay tuned and connected to find updates on the news.
-->