Jill Duggar Having an Alcoholic Drink Is a Really Big News!
Published Tue Sep 08 2020 By Sea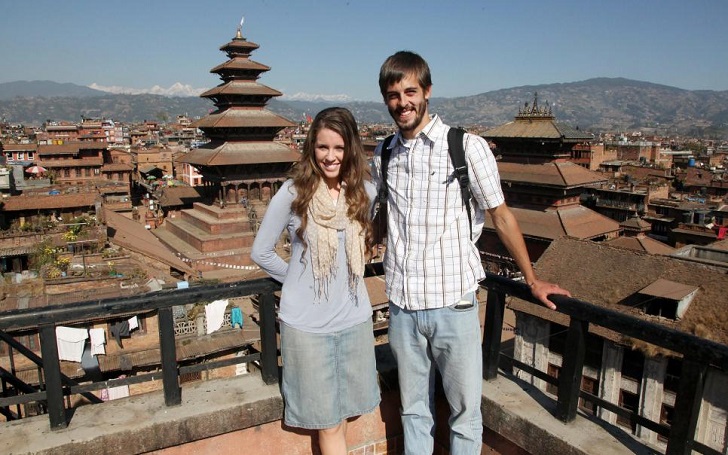 Jill Duggar Dillard confirmed in the comments that she drank a 'regular' piña colada during date night with husband Derick Dillard, something out of rule for a Duggar.
In terms of doing something out of order in the Duggar household, Jill Duggar Dillard (technically) is probably the stand-out Duggar child. She'd been lashed out at for a lot of the rules she's broken, or at least done something that her parents wouldn't have expected. But this time, the tables have turned.
Although, it might have been her courage to stay out of the norm in recent months that has got fans taking a different stance on her actions, and this time, appreciating her of living life a little. She drank a little alcoholic beverage during her long-awaited date night with husband Derick Dillard, and fans noticed that little drink.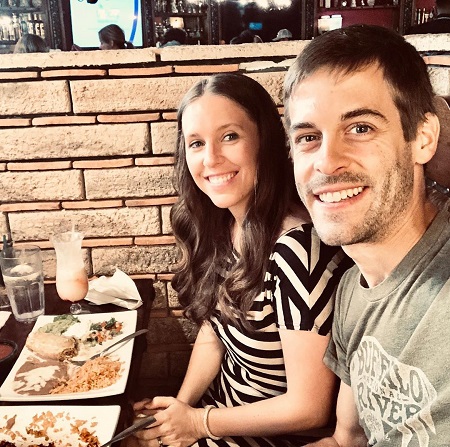 And she was not trying to hide it either.
Photo Source: Jill Dillard, Instagram
Date nights are a regular thing for the estranged couple (estranged from the Duggar family, that is) since getting married in 2014. With the current pandemic taking away the world, aside from many others, the pair haven't had the chance to go out properly.
"🥰Date night with my favorite person @derickdillard ❤️," she wrote in an IG photo of them at a restaurant table. "We've missed our regular date night outings during covid and have had lots of in home dates, but we were able to swap childcare with friends last night for a date!"
The comments came flooding in from fans who noticed her drink on the table and asked her what it was, "Drink looks amazing what is it?" She did not hesitate to answer that it was a piña colada. Of course, another user had to ask if the drink was "virgin pina colada or regular".
The mother-of-two promptly replied that it was "regular". Being a kid of a conservative Baptist family and a lot of fans supporting their rules about, well, a lot of things, it was a nice change of pace to see many of them supporting her choice to drink alcoholic. Of course, it was in moderation.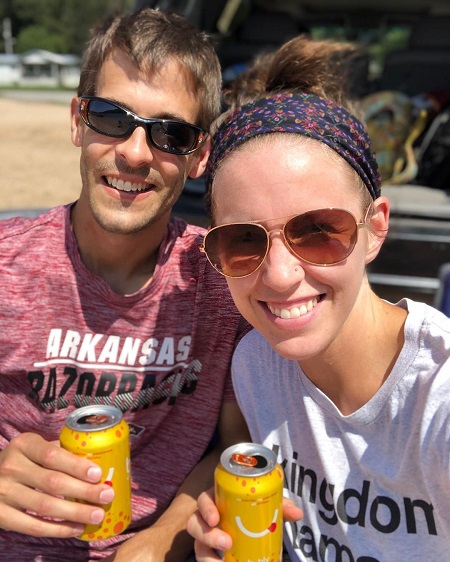 This might be non-alcoholic though.
Photo Source: Jill Dillard, Instagram
"And that is completely ok. Everything in moderation," one wrote. "And even Jesus drank wine. You are obviously not overindulging. Congratulations on making a life of your own. You are still doing what Jesus would do, so relax everybody!!!!!!" Meanwhile, a lot of the others were giving her a "You go girl!" shout-out.
Jill Duggar has been criticized in the past for doing a lot of things in contrast to her parents' rules. She's discussed her sex life and talked about reading the Kama Sutra, got her hair done, pierced her nose, and most recently even modeled for swimwear, surprising fans to the fullest. Of course, getting bad press for some of it.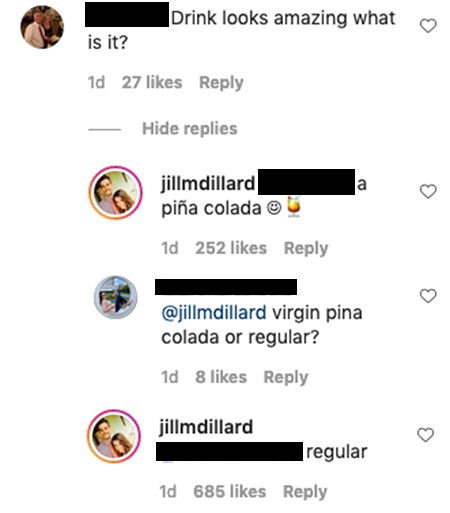 Photo Source: Jill Duggar, Instagram
Meanwhile, Derick Dillard unsurprisingly has a sour relationship with the Duggar father too, after already leaving (or getting fired?) 'Counting On' following the money talk of the show. He's shared his wish of the relationship being patched up soon and even talked of coming back to the TLC show. For a fee, of course.
The discussion still is out on whether they will be back for the upcoming seasons, already thinking of moving internationally too. But yeah, there will be drama whether they like it or not.
Stay tuned and connected to GlamourFame for more celebrity news and updates.
-->