Is Khloe Kardashian Still Obsessing Over Tristan Thompson?
Published Fri Apr 26 2019 By Jessica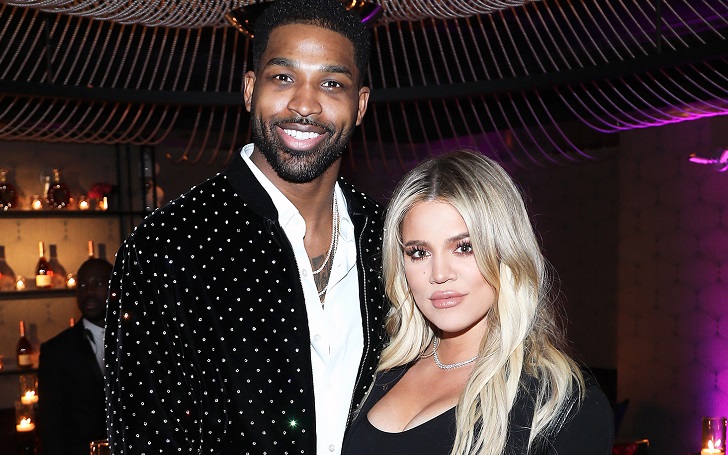 Khloe Kardashian struggling to move on from her cheating ex-boyfriend Tristan Thompson.
The reality star made it clear her relationship with her ex-boyfriend Tristan Thompon who kissed Kylie Jenner's former BFF, Jordyn Woods without her consent at a private party was officially over. And to frankly remind you guys, that was not the first time Tristan cheated on Khloe Kardashian, especially when she was pregnant.
Despite of it being two months since the split of Kardashian with her baby father, and several reports claiming that Khloe is far from over her cheating ex-boyfriend and that she was only focusing on her daughter, True Thompson, it appears that she is still obsessed with Tristan and, in fact, really struggling to get over him even after all the big dirt he did to her.
Well, it's not us who think so, it's her recent Instagram story's post which clearly suggests Khloe is still obsessed with the NBA player.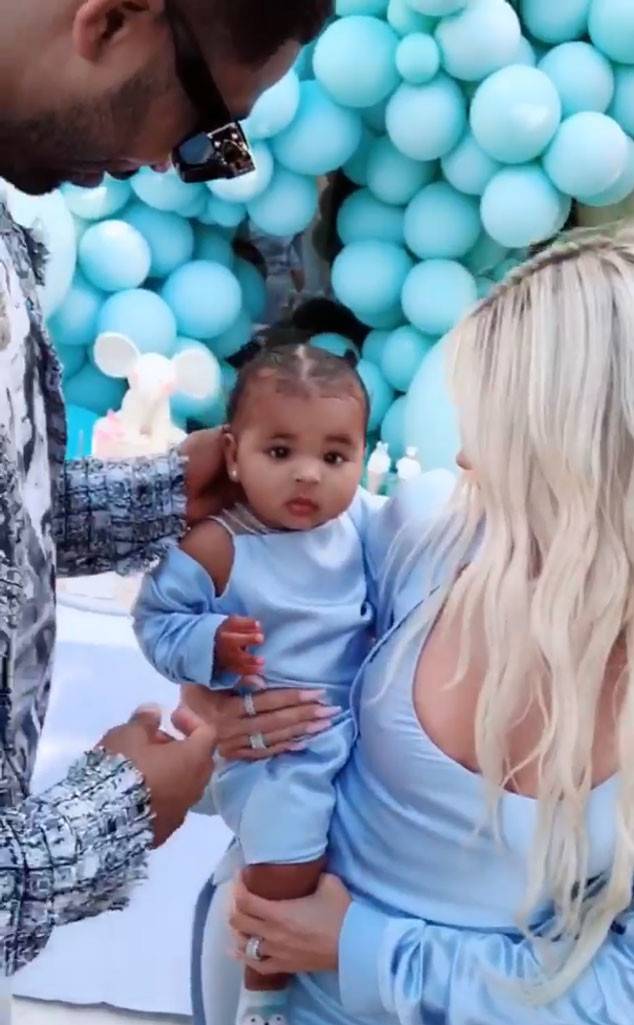 Khloe Kardashian and Tristan Thompson reunited for daughter True Thompson birthday.
SOURCE: Pinterest
Like the 13-year-old girls who post love and relationship quotes from apps like We Heart It or Pinterest, Khloe was back at it again on her recent Instagram Story's post.
Obviously, by looking at the post, it's clear the 34 years old was throwing shades at Thompson even though she did not mention or tag him or anyone.
Recommended: MAFS's Jessika Power went under reverse cosmetic procedure
The post read: "The saddest thing about our story is that we could have made it work."
It further continued saying: "If you cared about me as I cared about you, you would have fought for me. But you didn't."
"So it's clear, I was right every time that I told you that I loved you more. You always denied it and said you loved me more, but I guess now we know."
Ouch!
SOURCE: Khloe Kardashian Instagram
The 'Keeping up with the Kardashian' further added another post where she wrote: "People hate when you show them how it feels to be treated the way they treat you."
It really sucks to see how Khloe is still caught up in a past relationship that wasn't meant for her, and for someone who cheated on her numerous times.
Also see: The Messy Divorce Between Shannon Beador And David Beador Is Finally Winding To A Close
Then again, the entire universe knows Khloe always loved and cared about Tristan more than he ever did, especially after she gave birth to his child. So, it can't be argued why it hasn't been easy for her to move on.
Maybe when Khloe stops posting stuff like these on her Instagram stories, then we guess we will finally know the girl has actually moved on from the Cleveland player for real.
The last time Khloe and Tristan reunited since the scandal was at True's first birthday last week.
SOURCE: Pinterest
Meanwhile, some of the outlets are revealing that as Khloe has still not moved on from Tristan, she still googles and checks up on him frequently.
Getting over the heartbreak caused by Tristan is even harder for Khloe who is a single mother raising True by herself because every time she looks at their daughter who resembles her father's face, it only reminds Khloe of him more.
On the contrary, as for Tristan, who could give less damn on his split with Khloe, he has been already caught up in dates with several women.
Jeez!
Don't miss: Leah Messer Is Not Pleased With The Way MTV Has Been Portraying Her On Teen Mom 2
We wish Khloe a speedy recovery from the breakup and the pain she is going through.
-->