Neil Ferguson Wiki - Find Some Interesting Facts About the British Epidemiologist
Published Thu May 07 2020 By Eric
In the 2019-20 pandemic crisis, everyone is doing whatever they can to assist the world population in escaping from this unfavorable situation. Neil Ferguson is the British epidemiologist who also played his role against the COVID-19.
Ferguson is a leading epidemiologist who uses mathematical modeling to generate data on several disease outbreaks. He holds a lot of experience in his work and had outrun experiments in various malicious diseases. Neil also estimated certain details regarding the novel Coronavirus.
As estimation may go wrong sometimes due to inappropriate causes, some of the Ferguson previous theory also showed some defects. Want to know what they are and what is his opinion related to COVID-19, keep on reading, as we will shed light on his past and present personal and professional life.
Neil Ferguson Education Background
Before we talk about his researches, let's get more insight on his early life and educational background. Neil Ferguson, born in 1968, hails from Cumbria. His father was an educational psychologist professionally, and his mother was an Anglican priest. However, before his mom became a member of Anglican Communion, she used to serve as a librarian.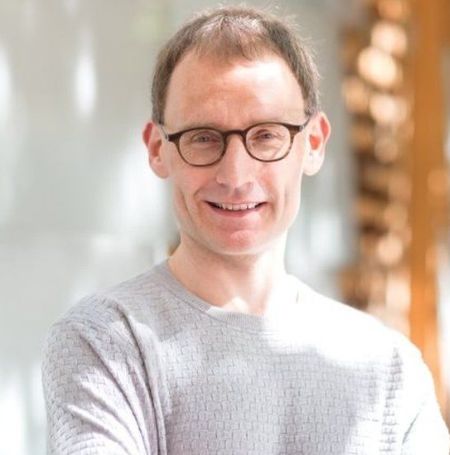 Neil Ferguson, born in Cumbria,1968 grew up to be a epidemiologist.
Photo Source: BBC
Ferguson attended Llanidloes High School in Mid Wales and spent most of his childhood there, further, he passed out with Master of Arts degree in Physics in 1990 at Lady Margaret Hall, Oxford. In 1994 he also graduated with a Doctor of Philosophy degree in theoretical physics from Linacre College, Oxford.
Professional Career of the British Epidemiologist Ferguson
After gaining the academic qualifications, the British epidemiologist Neil Ferguson has worked in several institutions. Like mentioned earlier, he used mathematical and statistical models to study causes of evolution, development, and transmission of infectious diseases including SARS, BSE/vCJD, foot-and-mouth diseases, and pandemic influenza, and many more.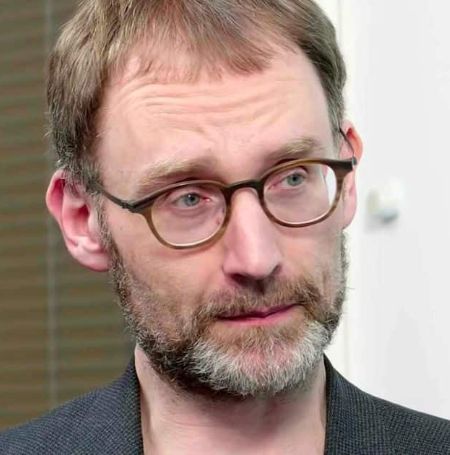 Professor Ferguson ran his research on modeling the 2001 United Kingdom foot-and-mouth outbreak.
Photo Source: Telegraph
Ferguson was a member of Roy Anderson's group of infectious disease scientists and ran their research on modeling the 2001 United Kingdom foot-and-mouth outbreak. In 2008, he, with his colleagues, established the Medical Research Council (MRC) for Global Infectious Disease Analysis.
Subsequently, the 52-years-old epidemiologist Neil also became the founding editor of the journal Epidemics. He is one of the international members of the National Academy of Medicine and is on the editorial boards of PLOS Computational Biology and Journal of the Royal Society Interface.
You Might Also Love to Know: CNN News Reporter Kaitlan Collins Tweets Her Article on President Donald Trump Self Isolation and Cabin Fever
On Ferguson's long professional journey, he provided his advice on the dynamic of infectious diseases to the World Health Organization (WHO), the European Union, and the governments of the United States and the United Kingdom.
Neil Ferguson Past Research Includes Swine flu, Ebola, and Mosquito-borne Diseases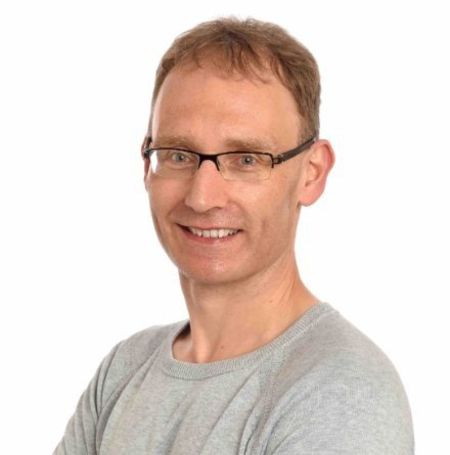 Ferguson was appointed Order of the British Empire (OBE) for his work modeling the 2001 UK foot-and-mouth outbreak.
Photo Source: Pinterest
Except for Neil Ferguson's research in the UK foot-and-mouth outbreak, he has invested to generate data related to other infectious diseases like Swine flu, MERS-CoV, Ebola, and several mosquito-borne diseases.
Click To Know: The Vice President's Press Secretary Reveals Vice President Mike Pence and Second Lady Karen Pence's Coronavirus Test Results
Professor Ferguson, as data analytics of contagious diseases, worked to collect information on the swine flu outbreak in 2009 in the UK. He and his teammate endorsed the closure of schools to interrupt the infection and buy some time to prepare the vaccine.
Update on COVID-19 outbreak with Professor Neil Ferguson
Ensuingly, Ferguson offered his presence to research on MERS-CoV, a middle east respiratory syndrome-related to Coronavirus in 2013. Subsequently, in 2014, he also contributed to Ebola outbreak analysis and modeling, as the director of the UK Medical Research Council's Centre.
Also Read: SNL' Star Michael Che Says He's 'Just Mad' After His Grandma Died from Coronavirus
However, Ferguson's research doesn't stop there; in 2016, he co-authored a paper titled "Countering the Zika epidemic in Latin America." He and his collaborator forecasted that the age distribution of future outbreaks of Zika will differ in the coming future and will return when enough susceptible people are in the society. Further, his work can be seen in other mosquito-borne diseases like yellow fever, dengue fever, and malaria.
Neil Ferguson Recent Research in COVID-19
In amid of the pandemic crisis, Professor Neil Ferguson, with his Imperial College COVID-19 Response Team in 2020, collaborate to develop data related to the novel Coronavirus. He used his statistical models to generate the data that considered the numbers of deaths and recoveries within China, travelers outside China, and to those who were affected and returned home.
Professor Ferguson, with his Imperial College COVID-19 Response Team in 2020 made assumes related to the novel Coronavirus.
Photo Source: The Guardian
Ferguson, with Azra Ghani and their team, forecasted that detected cases of novel Coronavirus had significantly underestimated the actual spread of the virus in China. Though at first, he declared only 10% of cases were being detected, the number of available testing kits has come into question.
Recommended: Silicon Valley Effectively on Lockdown Because of Coronavirus
As a leading epidemiologist, Neil, with his team publication, in the mid-March, estimated that the UK could face hundreds of thousands of deaths from the COVID-19. If the citizen of Britain doesn't follow strict social distancing measures and other precaution against the novel Coronavirus, then they will suffer a catastrophe.
Leading UK professor 'busted' after flouting tough coronavirus restrictions
However, Ferguson also stated that with proper precaution like strict social distancing and rapid test plus apt isolation of the infected cases can drop the deaths in the UK to less than 20,000.
Professor Ferguson, as a corresponding author, published a paper titled "Impact of non-pharmaceutical interventions to reduce COVID-19 mortality and healthcare demand," which wasn't appropriate enough to convinced virologist Hendrik Streeck and gained a critic.
Also see: Starbucks Reportedly Remain Opened Despite Some Workers Showing the Symptoms of Coronavirus Disease
Streeck spoke against the Ferguson research on that paper, saying the assumption made in the report was established from unreliable facts, and it needs more authentic foundations.
Professor Ferguson Resignation from SAGE
According to the Telegraph, Neil Ferguson was the scientist whose suggestion prompted the Prime Minister of the United Kingdom, Boris Johnson, to implement lockdown in Britain. However, he resigned from the advisory position on May 5, 2020, Tuesday night.
Matt Hancock 'backs police' if they fine Professor Neil Ferguson for breaking COVID-19 lockdown
Though Professor Ferguson was the one who advised the country head for the strict lockdown, he broke the social distancing rules to see his married lover. Due to his wrong course of action, he stepped back from his involvement in SAGE, as per CNN.
Accolades Accumulated by Professor Neil Ferguson
You guys might get the idea by now that Professor Neil Ferguson comes under the radar of, he is one of the top scientists from his tremendous researches in various crises uplifted by infectious diseases. So, it is supernatural for him to be honored with several accolades by the country for his contribution.
In the 2002 New Year Honours, the ex-advisory Ferguson was appointed Order of the British Empire (OBE) for his work modeling the 2001 UK foot-and-mouth outbreak. Further, after three years, he was elected for a Fellow of the Academy of Medical Sciences (FMedSci) in 2005.
Click To Read: Celebrities, Athletes and Public Figures Diagnosed with Coronavirus - Complete List Here
For more updates on trending news and to gain information about celebrities visit Glamour Fame.
-->