Nicki Minaj And Boyfriend Kenneth Petty Are Likely To Get Married Soon!
Published Wed Aug 14 2019 By Sea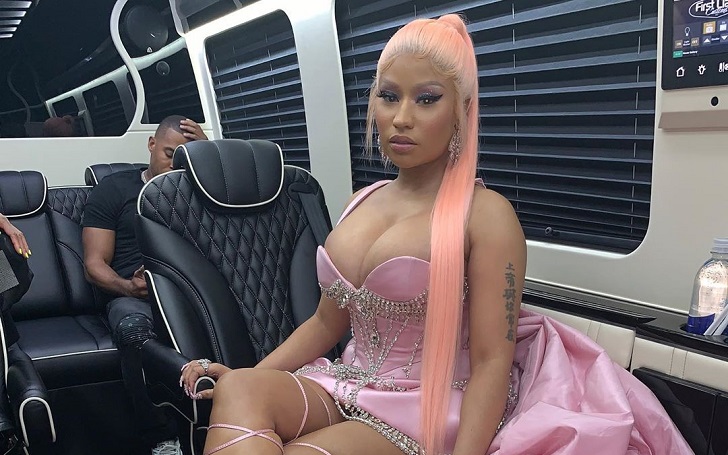 Nicki Minaj revealed in her latest 'Queen Radio' piece that she will marry boyfriend Kenneth Petty before her latest album comes out.
It's officially one of the most talked-about weddings in modern time. Just call her Mrs. Petty. Hip-hop queen Nicki Minaj confirmed her marriage situation with the listeners on her latest 'Queen Radio' show on Monday, August 12. She told them she will be married to Kenneth 'Zoo' Petty in "about 80 days".
The couple is very much in love, and they won't stop at just sharing their love with photos. They are taking another step forward after they got the required paperwork for the wedding. They tried to be inconspicuous when filing for it at the Bev Hills Courthouse on July 29, but Minaj finally revealed she had to renew the license a week ago and are soon getting married.
From that time, you have 90 days to get married. That was about a week ago, so now I have about 80 days.
Yeah, the bride is coming. She confirmed she will be married before the 90 days of valid time of the marriage license. That's about 80 days from now. However, she won't be performing a big wedding for the official matrimony.
Watch: Nicki Minaj Confronts Joe Budden On Queen Radio
The 'MEGATRON' singer also revealed to the fans she is working on a new album and both of them are quite busy with the schedule. She wants to focus on that solely, and accordingly they will have a small intimate wedding ceremony before she releases the album.
Don't be bitter though. She says they will plan a big wedding once their schedule is widely free. So expect some extravagant events from the $85 million worth songwriter following the album release.
Minaj's determination to stay with Kenneth is proving to be perfectly strong, especially after fans and critics pointed out Kenny's past and told her to stay away from him. She was upset with the fans because of that, but she won't stop defending him with all her might.
The pair's relationship goes way back to their teenage years, and they started dating publicly since last December. Kenneth even has Minaj's real name 'Onika' tattooed on his neck. Despite getting dissed on their conjugal relationship, she loves him all the same.
-->