Priyanka Chopra Opens Up About Her 'Feud' With Meghan Markle
Published Mon Mar 25 2019 By Chester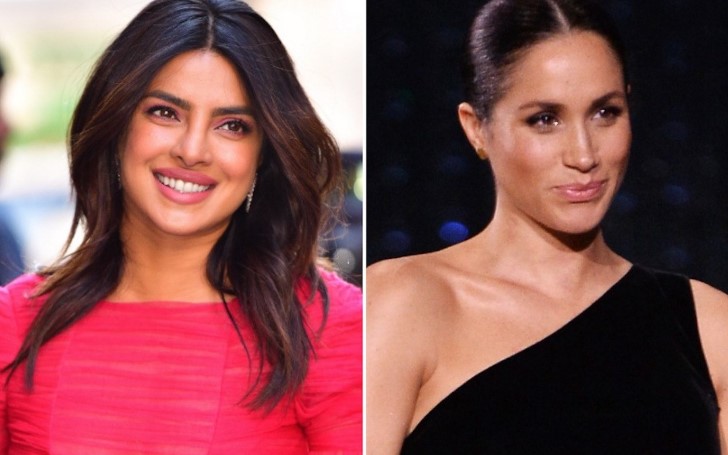 Priyanka Chopra opens up about the rumors about her feud with Duchess Meghan Markle.
Recently the internet is buzzing with rumors regarding Actress Priyanka Chopra holding a grudge against her longtime star friend Meghan Markle for not attending her marriage ceremony with singer Nick Jonas in India.
However, the 36-years-old star exclusively shared regarding their ongoing controversy on a show called Watch What Happens Live with Andy Cohen recently on Thursday.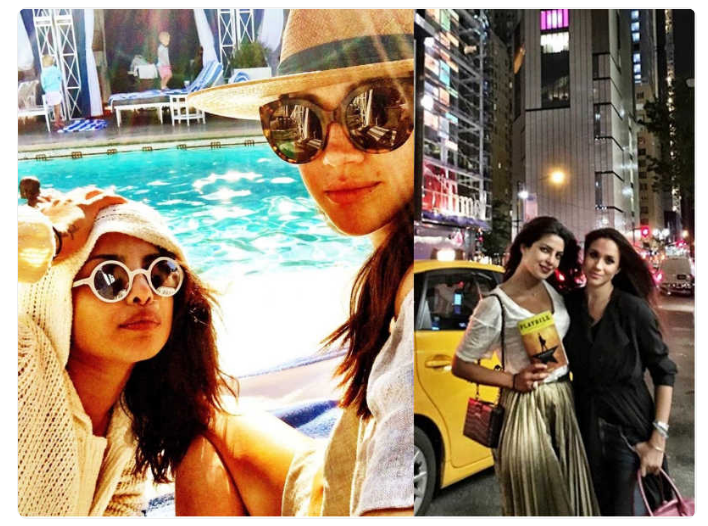 Longtime BFF's Actress Priyanka Chopra and Duchess of Sussex Meghan Markle
SOURCE: Times Of India
A fan named Michael randomly asked the 'Baywatch' actress during a live phone call with the actress admirers. Find out exclusively down below:
A caller named Michael from Philly asks Priyanka about their rumored dispute with Meghan:
"They said that you didn't go to her baby shower because you were pissed at her."
Priyanka laughs and replies back saying:
"Oh, my God. No, it's not true."
Furthermore, there were more rumors that Priyanka didn't attend Meghan's lavish star-studded Baby shower ceremony for her upcoming baby with Prince Harry at Dublin.
-->