Release Date Of 'Spider-Man: Far From Home' Moves Forward
Published Wed Apr 24 2019 By David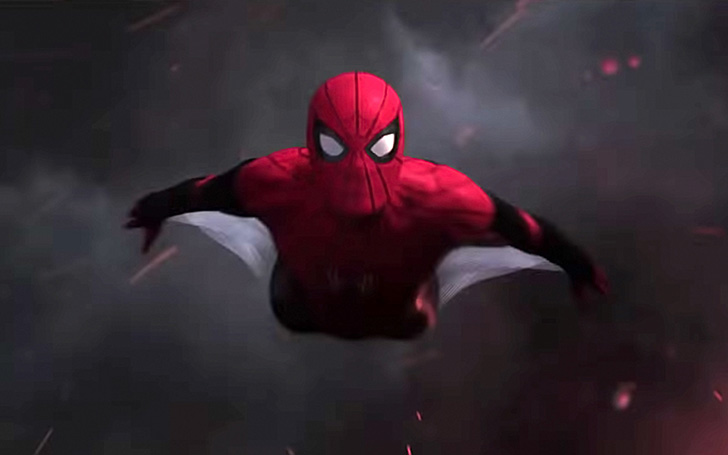 Good News from Spiderman: Far From Home!!
Widely considered to be the final movie of phase 3, Spider-Man: Far From Home is arriving three days earlier than previously scheduled. Far From Home is mostly speculated to continue the aftermath of Avengers: Endgame. As a result, there's a lot of confidentiality surrounding the film and where, exactly, it takes place in the larger MCU timeline especially in relation to Endgame.
In the meantime, Spiderman parent studio, Sony has been doing its part to promote the film ahead of its release this summer. The trailers for Far From Home include a special appearance by Samuel L. Jackson's Nick Fury but otherwise centers mostly on Peter Parker (Tom Holland) as he tries to enjoy a relaxing summer trip to Europe with his friends. That is until Mysterio (Jake Gyllenhaal) and several elemental monsters show up out of the blue, only to create havoc in Peter's tour.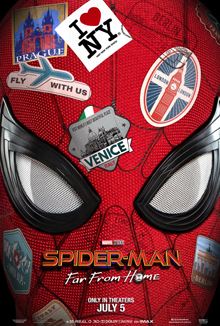 Spider-Man: Far From Home is releasing a bit earlier than expected.
SOURCE: Sony/Marvel
But there is something more pressing than all the aforementioned details. Apparently, Sony has announced that Far From Home will now kick off its theatrical outings on Tuesday, July 2, rather than its previously decided date, Friday, July 5.
Also Read: Fantastic Four Likely To Appear In The MCU Before X-Men
That gives the 23rd MCU's film a head start on this year's Fourth of July holiday frame, where it's expected to (easily) beat the eventual competitions and clinch the number one spot at the global box office.
Although Far From Home is sure to be a success, it's the matter of question whether it will be a billion-dollar hit. But now that it has received a favorable time period, the movie should be getting additional commercial prospects, if not the 10 figure gross.
Recommended: Marvel Could Introduce A Body Positive Superhero Into The MCU
In general, audience flocks more in the summer, with the Fourth of July frame being an especially lucrative time of the season. As such, MCU Spiderman 2 has now an even better shot at topping Homecoming's $117 million 3-day openings take in the U.S. from two years ago.
Watch the official trailer for Spider-Man: Far From Home.
Though it's still a bit of optimism to think that it will topple Spider-Man 3's $151 million domestic openings from 2007. Still, it will be interesting to see if Far From Home actually gets an edge, post-Endgame.
Ant-Man and the Wasp also saw its release date around the Fourth of July in 2018, and it definitely aided the film, commercially from being released right after Avengers: Infinity War.
Don't Miss: SPOILERS ALERT - One Fan Apparently Knows Everything About 'Avengers: Endgame'
Fans may not be quite as devastated after Endgame as they were when Thanos disintegrated half the life from the universe, but they should nevertheless be in the expectation for something a little more jovial by that point. And Peter's excursion around exotic Europe may just introduce that whimsical vibe back into the MCU.
-->