Spencer Pratt Claims Miley Cyrus & Kaitlynn Carter Both Cheated On Their Husbands!
Published Fri Sep 06 2019 By Sea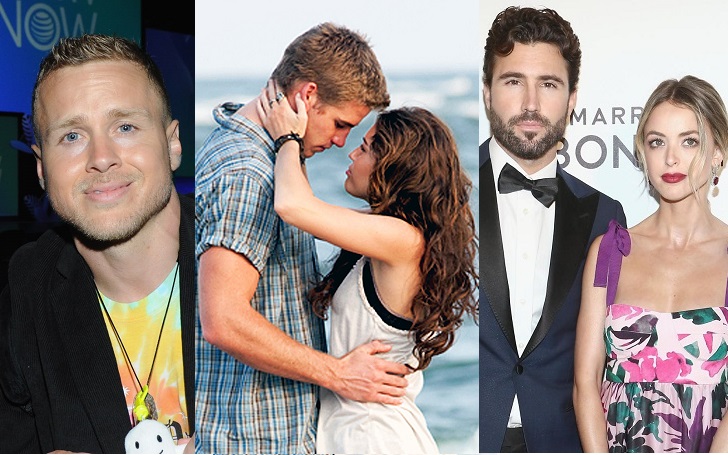 Spencer alleges Kaitlynn Carter and Miley Cyrus both cheated on their respective marriages even before their divorces.
In a recent interview with Cosmopolitan Magazine, 'The Hills: New Beginnings' cast member, Spencer Pratt, slammed Kaitlynn Carter for some of her comments about life with ex-husband, Brody Jenner. He believes that her claim about an "open relationship" when she was with Brody was all hogwash and was secretly involved with Miley Cyrus back then.
Brody and Kaitlynn split on August 2 while Miley and Liam Hemsworth announced their separation on August 10. At the time of confirmation of Miley's split, she was vacationing in Italy and was also seen kissing Spencer's new cast member. But Spencer believes it began much earlier than that — "maybe not physically, but definitely emotionally."
Watch: Spencer Pratt Did What Spencer Does
Kaitlynn had confessed in the recent episodes that her castmates lacked the "common decency" of keeping the relationship between her and Brody to themselves. She was upset about the relationship being open and talked about often in the show, but which was all allegations according to Spencer. He speculates she had something going on with Miley during her "open relationship" claim, that is even before her split with Brody.
It's tough for me to listen to Kaitlynn complain about people talking about her allegedly open relationship with Brody when we know she had a thing going with Miley.
The 36-year-old further went on to caution her to be honest about her life, especially when it is how reality TV works.
"No one's judging you for whatever it is you and Brody do when he's not sleeping in his car. We just don't want people to lie about their lives. Maybe you shouldn't have gone on television. It's called a reality show, hon. And the reality is that Brody's been talking about your sex life on his podcast for years."
In contrast to Spencer's last claim of "the reality", Brody still considers his non-legal ex-wife as a best friend like they were for many years before the split. He spoke highly of her and defended her relationship with Miley.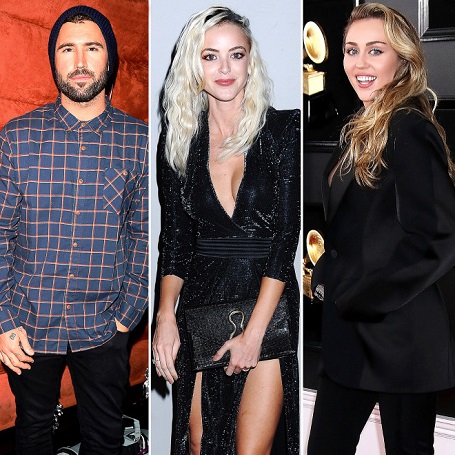 Brody Jenner, Kaitlynn Jenner and Miley Cyrus.
Source: Michael Simon, startraksphoto.com; American Foto Features, MEGA; Matt Baron, Shutterstock
Meanwhile, Miley slammed all the critics with a lengthy message on social media on August 23, in which she claims her split with Liam was absolutely not because of cheating. She confessed of the many negative deeds she did in the past, including the infidelity in the previous relationships. But she denies all the unfaithful rumors, about her love for Liam, bound to float around. Some fans, the real ones, were incredibly supportive of her statement back then.
It is important to note who is claiming Miley and Kaitlynn cheated on their respective husbands with each other before their separations. It's Spencer, and he was himself slammed for many things. He was one of the reasons his sister, Stephanie Pratt, left the reboot of 'The Hills' after filming their first episode. She flat-out called him 'evil'.
It seems the 'Celebrity Big Brother' alum is the only stick in the mud right now. Brody is not upset with Kaitlynn moving on either. Moreover, Kaitlynn and her new lover, we mean Miley, are happy with each other and even living together! (According to a Source.)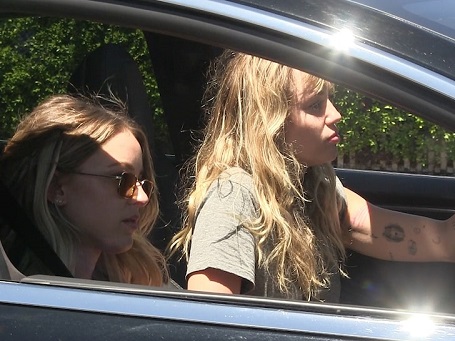 Sources say the two are already living together.
Source: BackGrid
On the other hand, Liam only responded to his split with Miley by saying he didn't want to talk about it. He was pretty heartbroken about the whole situation. And now Spencer wants to know what Liam thinks of the whole Kaitlynn-Miley situation. It's better the drama seeker here doesn't get the satisfaction.
-->