Georgina Rodriguez Makes The Most Of Her Madrid Homecoming By Taking The Children To The Racecourse While Cristiano Ronaldo Is Busy With International Duties
Published Mon Sep 09 2019 By Sea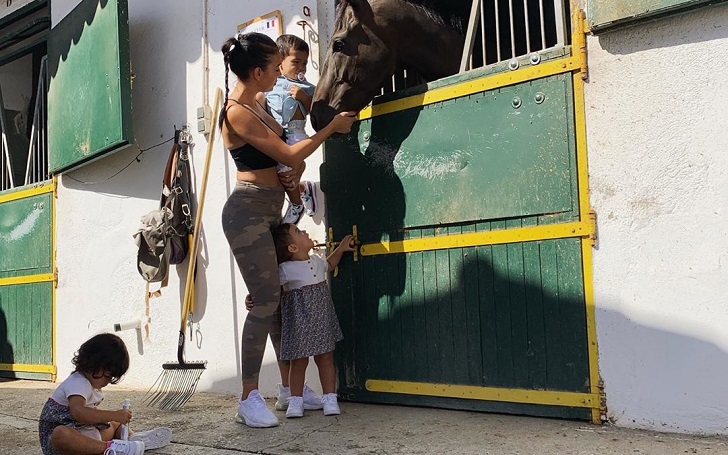 Georgina Rodriguez is in Madrid for a while, and she is making the most of the Sunday by visiting the La Zarzuela Racecourse with the kids.
While Cristiano Ronaldo is getting busy playing for his Portuguese national team, his girlfriend, Georgina Rodriguez, taking care of his four kids; but she's back in Madrid right now. So she took the three toddlers to visit a racecourse and introduce them to some real-life horses.
The former Madrid-based Spanish model paid a visit to the Fundación Esfera to meet some intellectually challenged individuals and the social workers last Thursday. After spreading smiles on strangers' faces, she thought she'd treat the same for her kids. The three toddlers went with their mother who sported the outfits from Alo Yoga. She shared her day at the Hipódromo de La Zarzuela (Racecourse of La Zarzuela) to the 12.9 million followers on Instagram.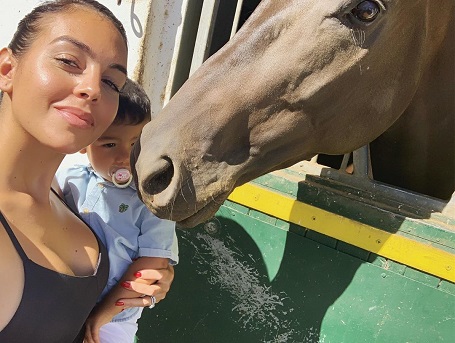 Mateo might be a little scared.
Source: Georgina Rodriguez, Instagram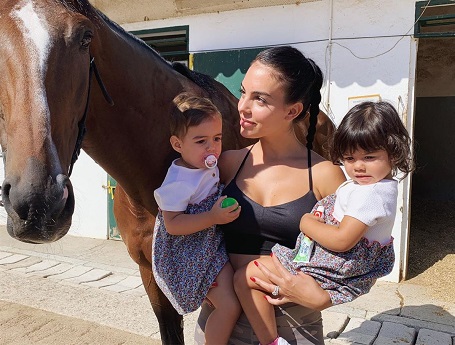 Alana Martina still needs a pacifier.
Source: Georgina Rodriguez, Instagram
Watch: "What a beautiful morning we have spent👩‍👧‍👦❤️ They and their love for animals !! Happy day 🌸🌻☀️"
The Portugal skipper's protégé, Cristiano Ronaldo Jr. seems nowhere to be seen with the 25-year-old though. He's probably busy watching his dad play for the country and learning a few things on playing football. It's no secret Ronaldo likes his son to be like him on football someday. He probably learnt how to score against Serbia already after his father did on Saturday night.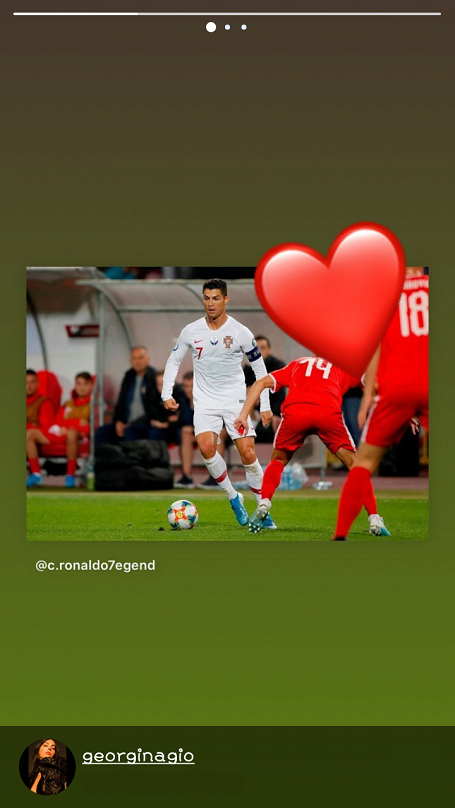 Gio is sending love from afar.
Source: Georgina Rodriguez, Instagram Story
While the father-son duo is away for more football, twins, Eva Maria and Mateo, along with their younger half-sister, Alana Martina, went with Gio and played around horses. Alana even sat on one.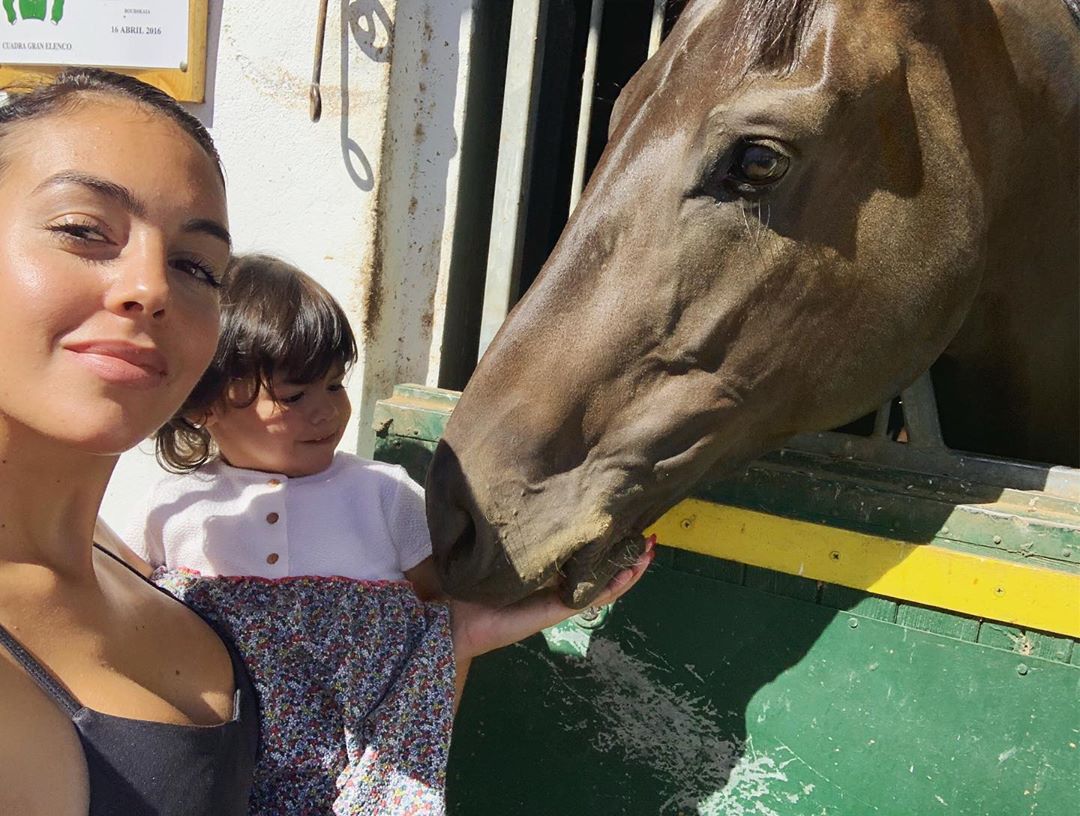 Eva Maria brushes off the horse.
Source: Georgina Rodriguez, Instagram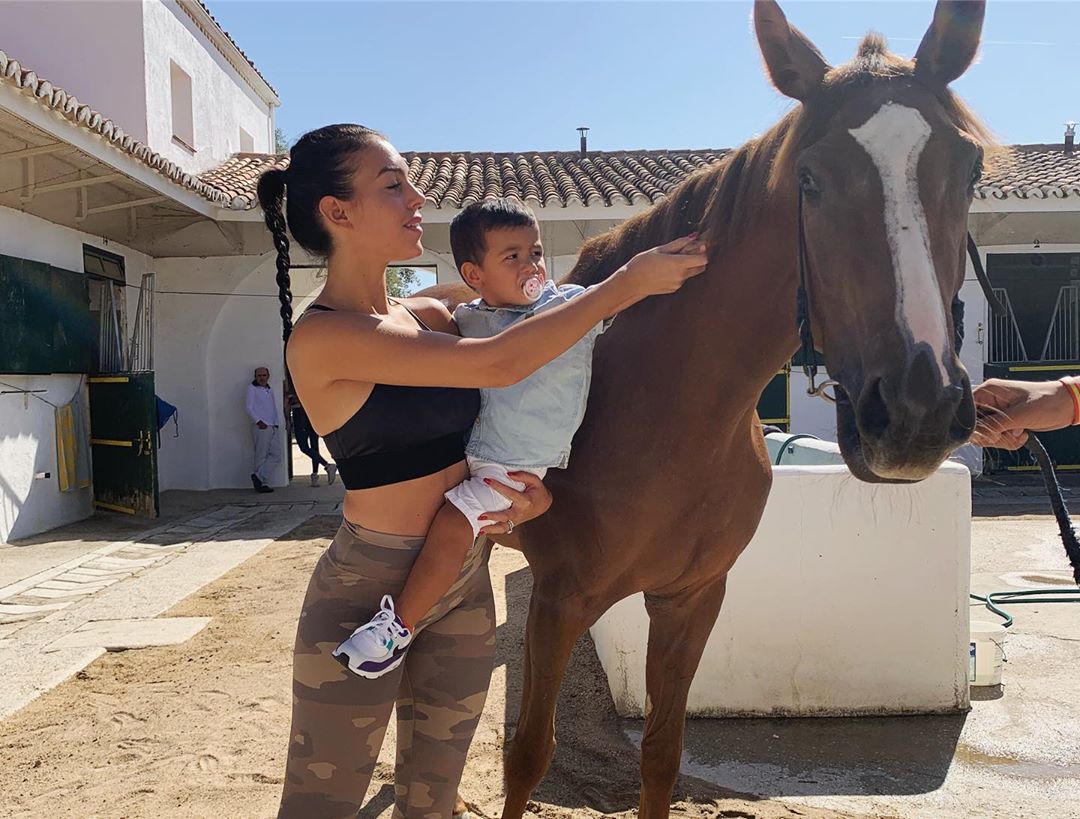 Mateo's sister was bold, why not you?
Source: Georgina Rodriguez, Instagram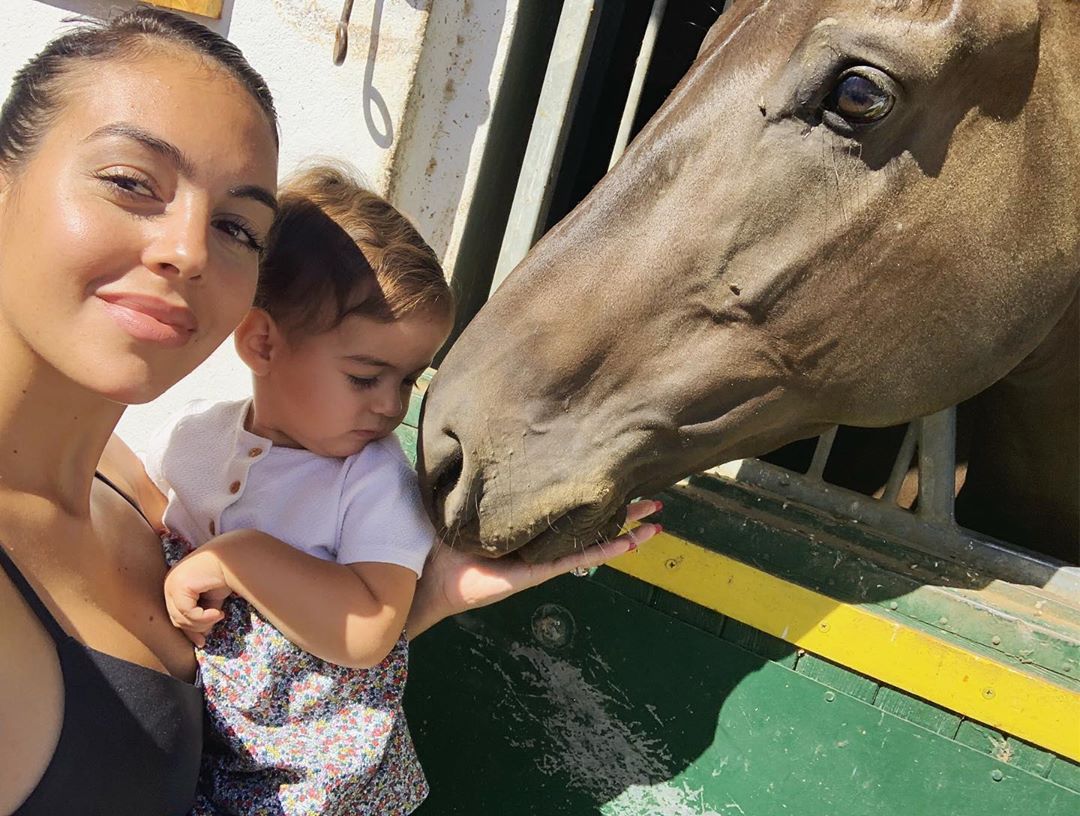 First Alana Martina was scared.
Source: Georgina Rodriguez, Instagram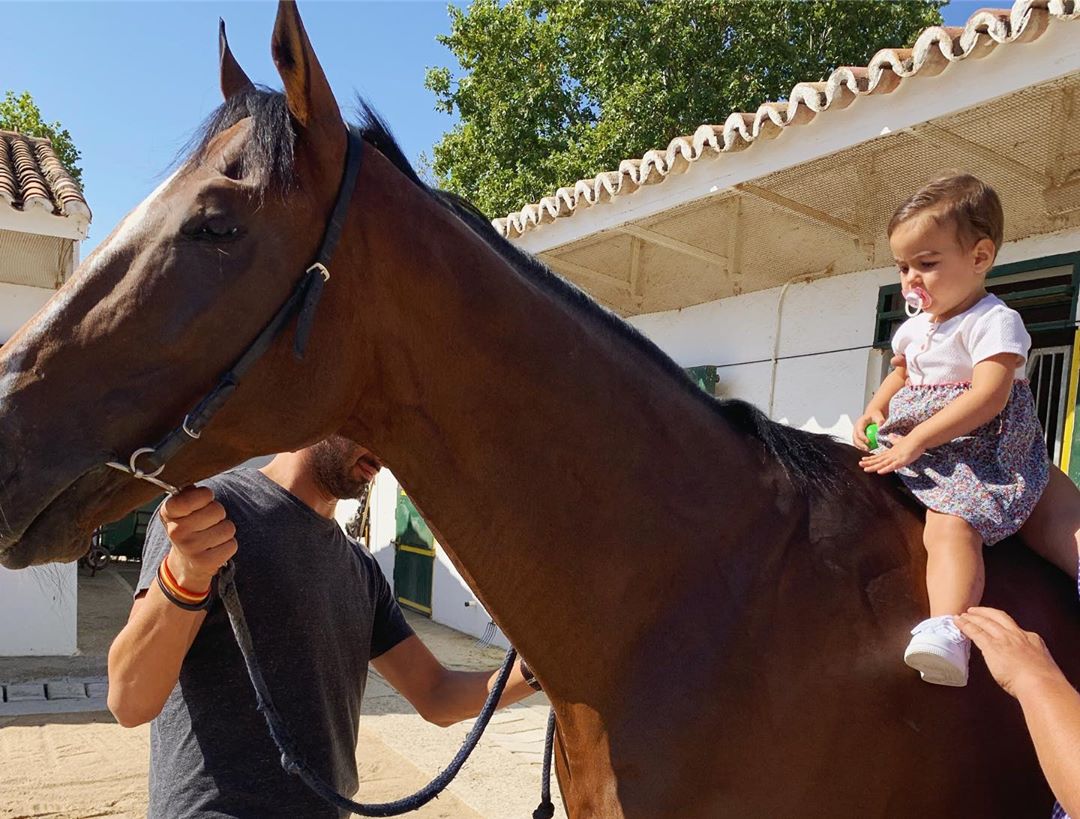 Then, she gathered up her courage.
Source: Georgina Rodriguez, Instagram
The mother to only Alana Martina loves taking care of all four kids of her Juventus star boyfriend and constantly expresses her love for them. She has the toddlers for now, and three seems a handful. Nevertheless, she never stops having fun with them. She posted a video of the kids on Instagram the day before, and they look absolutely adorable as Mateo attempts to button Alana's sweater top.
Of course, the life that Gio lives, in which she needs to manage not only the kids, but also her career as well as Ronaldo's, can be a little stressful. But she takes it all head-on, quite calmly. She is successful at modeling for Uno Models which she signed in 2017 and is also the one for Cristiano as she attends every event important to him.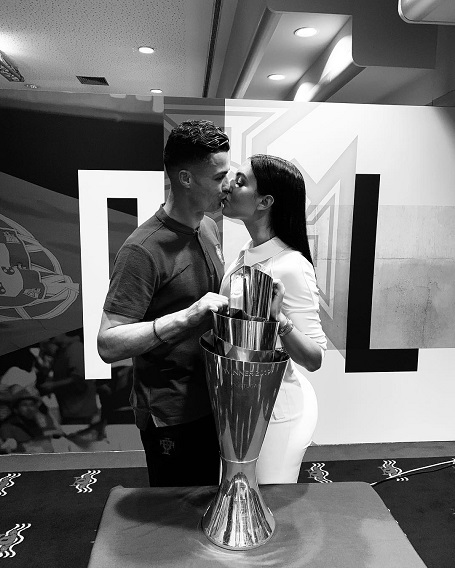 They're living the life.
Source: Georgina Rodriguez, Instagram
The two are enjoying quite a life right now as the striker is getting better at being a loving boyfriend & a dad in the past three years, and Gio knows how to keep the relationship spicy. It's all thanks to his beau. The way things are going, we may see a wedding coming soon. However, both are super busy with their career and family life, like Gio said, they need time to plan for it.
-->