Jana Kramer Says She's Considering Hiring An Ugly Nanny So Her Husband Won't Bone Her
Published Thu Apr 18 2019 By Jessica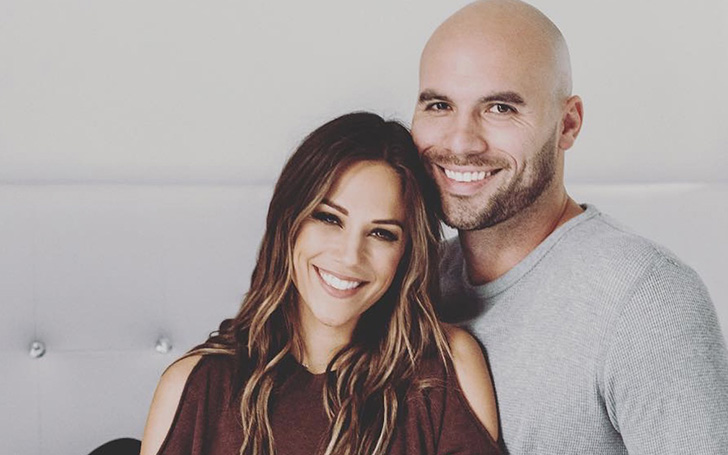 Jana Kramer is meanwhile looking to hire an ugly nanny to avoid another cheating from husband Mike Caussin.
We previously reported why the singer and actress Jana Kramer refused to divorce and decided to get back to her sex-addict husband Mike Caussin despite his infidelity scandal that broke the relationship and trust between the two in the past.
Prior to the news, the 35-year-old is now very concerned, careful and taking precautions to save her relationship with Mike. What we're saying is that Kramer wants to avoid and face another cheating from her husband.
You may also like: How Much Did Ariana Grande Get Paid For Her Coachella Set?
So, what is it the One Tree Hill alum is doing all in the world so her husband doesn't go after another woman? Apparently, Jana is in the market, basically, on Care.com, looking for an 'ugly' nanny. Yes, an ugly one.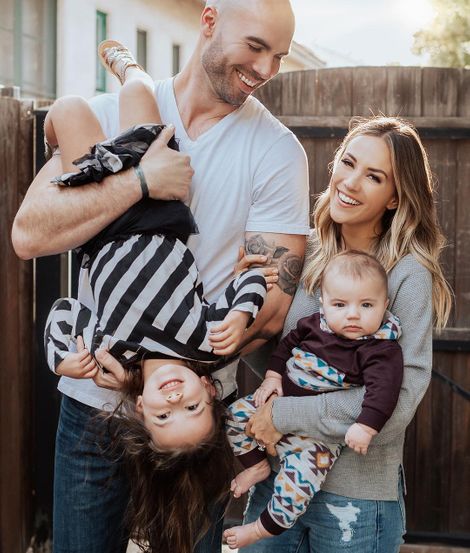 Jana Kramer pictured with Mike Caussin and their kids.
SOURCE: Jana Kramer Instagram
On the recent episode of her Whine Down With Jana Kramer podcast on Monday, the mother of two got real about the nannies she is in search of for her children, 3-year-old Jolie Rae Caussin and 4-months-old Jace Joseph Caussin.
Before you jump into the conclusion, Jana made it clear that she still loves and trusts her husband. However, she just thinks to keep an attractive nanny at her home is a stupid idea.
To justify her point, Kramer said: "I mean, you look at some of these nannies, and I'm like, 'Well, you kinda asked for it, she's kinda hot.' You know what I mean? You're in close quarters."
Don't miss: Jett Kenny Is 'Very Proud' Of Mum Lisa Curry
As a matter of fact, she even gave a few examples whilst referencing to singer Gavin Rossdale and actor Ben Affleck. Both Affleck and Rossdale allegedly cheated on their former wives, Jennifer Garner and Gwen Stefani with their nannies.
In her words, the celebrity continued: "Not saying that Ben Affleck was wrong, but you look at the nanny and I'm like, 'Well, she's really cute.' You're playing with fire. I feel like some of these girls -- maybe some of those nannies like Ben Affleck's and Gavin Rossdale's nannies -- they put off more of a sexier vibe."
The 'I Got The Boy' singer didn't stop there, and further continued by pointing out to some pictures she found on the website whilst she was looking for the potent nanny to take care of her kids.
Jana stated that some of the images shared by the candidates she found on Care.com couldn't be appropriate for the site. She said: "I just don't understand some of these girls that post pictures on Care.com, because I'm like, 'Don't you know the female is hiring?'" she said. "I'm laughing at some of these pictures!"
As she further continued: "And I'm not saying post an ugly photo, I'm just saying… you should dress for the part," Kramer added. "So, to the girls out there that are on Care.com, I wouldn't put your Instagram [profile picture]… because I'm like, 'No, I'm not gonna hire you, sorry.'"
Jana and Mike previously had a nanny named Jace for their kids to take care of them but she quit her job just recently.
In other news: Merely Two Days After Becoming Legally Single Angelina Jolie Drops Brad Pitt's Last Name
Well, what do you guys think? Since all of the nanny available to babysit her kids out there are all too darn sexy and beautiful, will Jana succeed on finding an ugly nanny and avoid another cheating scandal from Mike?
-->