Kendall Jenner Shares Sassy Comment After Being Left Out Of Kris Jenner's Mother's Day Tribute
Published Mon May 13 2019 By Andrew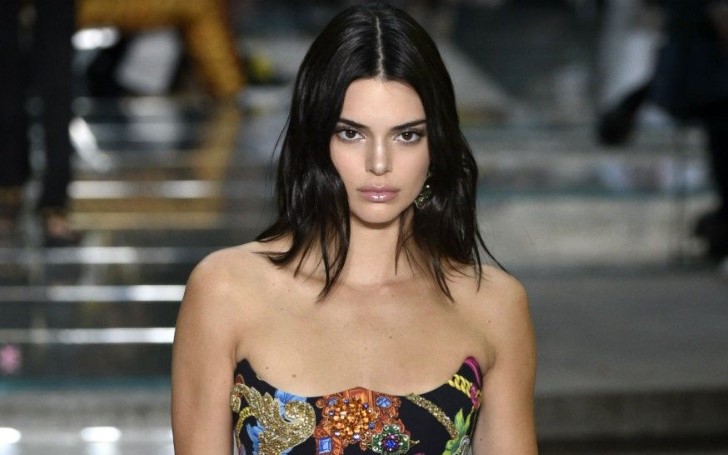 After being left out of Kris Jenner's mother's day tribute Kendall Jenner shares a sassy comment.
If you are not living under a rock, you might be quite familiar with the fact that Kendall Jenner is the only Kris Jenner's kid who doesn't have children herself.
As Kris Jenner took to her Instagram page to let her followers in on her happy Mother's Day wishes for her mom MJ while also extending the wishes of her daughters who are moms themselves, the model was quite displeased.
Kris included all the moms around the world in her post while wishing her mom, Mary Jo Campbell a happy mother's day. Moreover, then she included her daughters, well, most of them.
Sprinkling salt over the burn, The Keeping Up With The Kardashians star then tagged everyone excluding Kendall with an affectionate, 'I love you,' with a 'you are my heart ❤️#happymothersday.'
As Kendall came to notice she and her brother Rob's absence, the 23-year-old beauty took it upon herself to drop a playfully sarcastic comment on the post.
Also read: Speaking Of See-Through It Doesn't Get Much Better Than Kylie Jenner's Beaded Fishnet Pants!
The fashion mogul commented 'Love you too mom!' on the post as she acknowledged she and her brother were missing.
And the 23-year-old fashion designer had a 'happy mother's day' dedicated to her grandma MJ, and only MJ, while comments were not allowed in the process.
The move of hers could also be comprehended as a response to the mother not including her in the post as she didn't include Kris in her mother's day post.
Although the mother's day post may suggest otherwise, Kris has been anything but an absentee mother. In fact, the 63-reality-old reality star is such a 'momager,' that she has got a Kylie Cosmetics line branded with the nickname.
Kris had the eldest of her four children - Kourtney, Kim, Khloe, and Rob from her marriage to the late Robert Kardashian Sr. While ex Caitlyn Jenner is the father to Kendall and Kylie.
-->