Snapchat's New Gender-Swap Filters Makes The Avengers Look Utterly Hilarious
Published Sun May 19 2019 By David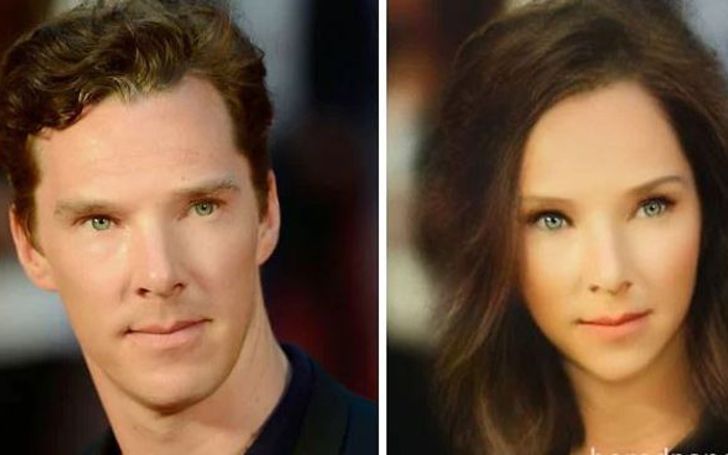 The Avengers look hilarious with Snapchat's gender-swap filters.
Avengers: Endgame, the year's biggest grossing movie and also the second highest of all time is getting a mixed up with a Snapchat filter.
The multimedia messaging app has given us hours of amusement with virtually enabling us to tease up the gender of any Marvel superheroes.
On that note, the mobile application recently dared to mock up the Avengers' notable stars like Chris Evans' "Captain America" to newcomers like Tessa Thompson's "Valkyrie," and even "Hope Van Dym" aka "the Wasp." Seems like the whole casts has been mocked up with their fellow co-star's physiognomy.
With Avengers: Endgame opening up the idea of the Marvel Multiverse, many are wondering if there are actually the female versions of Thor, Captain America, Iron man, or even the hulk.
In the comics, fans have seen women taking up the mantle of heroes like Iron Man and Thor over the year, with Endgame showing Valkyrie picking up the Asgard's future and Pepper finally donning one of her husband's armors.
MCU took 11 years to spawn its first female-led standalone movie. Evangeline Lilly sure had an equal credit in Ant-Man and the Wasp, but it was Brie Larson who got to star in her own solo movie.
Avengers' stars are getting Snapchat's gender-swapping treatment from all over the internet.
SOURCE: Borepanda
One of Endgame's few criticisms was the handling of women in its run time. The female Avengers were kept off the screen for the majority of the movie, only to be lined up together for the movie's climactic battle scene which also went on to become one of the highlights of the film.
Also Read: Original Avengers: Endgame Title Revealed And The Reason It Changed
There once was also a rumor for an all-female X-Men movie. Though that merely hit its initial phase. Speaking to Decider, producer Lauren Shuler Donner from the original X-men movies expressed her vision for the group of mutationally powered women. "I frankly wanted to see an X-Women movie. I didn't get it through. But I think that would be cool."
Lauren Shuler Donner thinks men will still be needed in a women-led superhero movie.
SOURCE: IMDB
Donner, however, insisted that there might still be a need of some men in a female-centered movie as she admitted, "I think — not to have no guys in it, you have to have guys in it — but to make instead of Charles and Magneto at the helm it'll be whomever. Kitty Pryde and Illyana [Rasputin]. Something like that."
Robert Downey Jr., Evans, Chris Hemsworth and the rest of the heroes famously led the early days of the MCU, but now the men have stepped aside, handing their onus to new fighters. And this is only speculating to one notion; are we going to see more ladies in the team Avengers?
Meanwhile, Snapchat has taken a significant jump in daily download rankings ever since the gender swap and baby filters took off, according to web analytics company Similar Web.
-->