'Spider-Man: Far From Home': Is Nick Fury the New Mentor Peter Parker Needs?
Published Fri May 10 2019 By David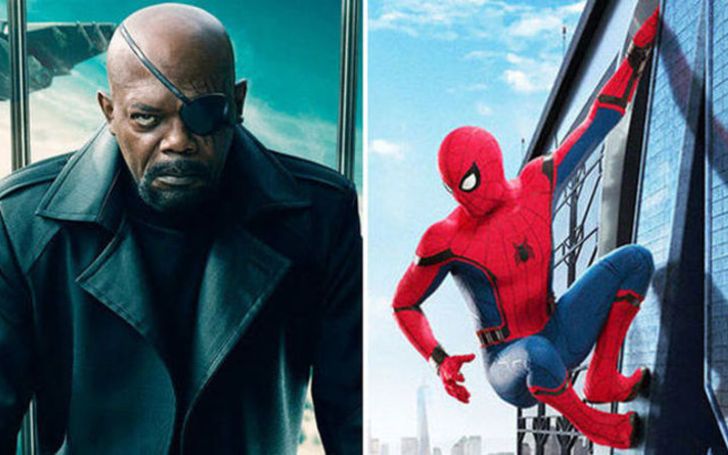 What purpose could Nick Fury be serving in "Far From Home"?
"Warning: this piece related to Spider-Man: Far From Home directly correlates to Endgame's spoilers."
Now that Avengers: Endgame has given an epic adieu to Robert Downey Jr's "Tony Stark", many are probably curious who "Peter Parker's" (Tom Holland) next mentor is going to be.
As you remember from Spider-Man: Homecoming, Tony was a father figure to Peter, something most people thought would continue in the sequel. Now with Stark dying at the end of Avengers 4, the questions still remain whether he'll appear in Far From Home in some form or another.
But as suggested by the promotional featurette, "Nick Fury" (Samuel L. Jackson) is pretty much expected to accompany Parker's as his next mentor, though it might be in a far different way.
The Original Idea was For Nick Fury To Be Parker's Mentor in Homecoming (2017)
Nick Fury was originally intended to be the mentor of peter parker in 2017 Spiderman: Homecoming.
Homecoming's helmsman, Jon Watts says Nick Fury was fully intended as being Peter's guidance rather than Tony Stark. Considering, how Avengers lined up in the first place, it was plausible to predict fury as Spiderman's original advisor. He just wasn't logically around enough to give the quality suggestion Parker arguably needed.
Stark was readily available thanks to his Iron Man suit and Civil War, including having relevant experience as a superhero to help Peter cope with the dangers of the lifestyle of his own. Of course, we already saw Tony dig into Peter in Homecoming directing him to become worthy as an Avenger. During the course, he also takes Parker's suit away, as a result, bringing more than a little tough love.
Also Read: The Russo Brothers Explain Why Cap Chose Sam Over Bucky In Avengers: Endgame
Some might think this was one of the best guiding scenarios for any novice superhero. Others might think Stark was perhaps too rough on a teenage Parker who was just trying to prove himself a little more than a regular superhero.
If Fury takes Stark's place, things could technically go a bit at a militant level.
Based On The Promo, Fury Will Be Parker's New 'Stepdad'
Things could go get a bit militant for Peter Parker under Fury's jurisdiction.
Anyone who's seen the trailer for Far From Home can see Nick and Spider-Man are alive and all geared up for a new adventure all while employing Peter Parker for a new mission in Europe.
Recommended: Have Marvel's Future Plans Post-Avengers: Endgame Leaked?
Many now describe Fury as being Parker's stepdad from hell, whilst relating it to Judy Dench's "M" and Daniel Craig's bond relation from the 007 franchise.
This tough love theme is the best thing about seeing a teenage Spider-Man giving the viewers an interesting look at how Peter is dealing in the absence of Tony and following a new set of authority.
Maybe Tony Stark Could Be Back In Some Form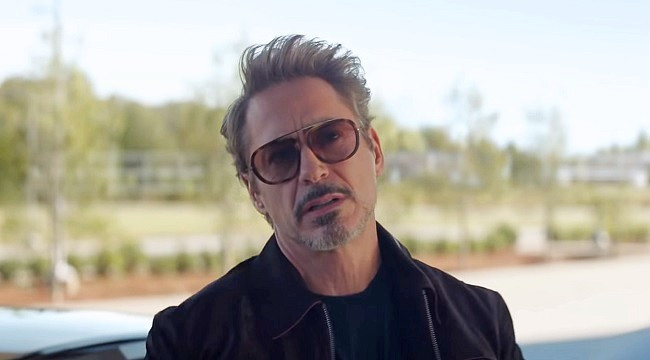 Tony Stark could appear in Spiderman: Far From Home.
One of the great things about the MCU is that in recent days, its been considerably involved with a high-tech gadget and system, one that almost parallels to cosmic level powers. So it's not out of the picture to think Tony Stark could come back in a different guise perhaps with the boost of his extraordinary AI technology.
You May Also Like: Marvel Theory: Spider-Man: Far From Home's Mysterio is From an Alternate Universe
In fact, some even think he could come back as artificial intelligence, which, though, is a bit surreal to contemplate.
Peter Parker would probably welcome having Tony back into his life whatever the condition may be of. Having to put up with Nick Fury may be a bit harsh for Parker, but realizing the sacrifice and ideal of Tony Stark from Endgame could definitely knock some more heroism in him during "Spider-Man: Far From Home."
-->