'Spider-Man: Far From Home' Stars Confused By An Endgame 'Plot Hole'
Published Tue May 14 2019 By David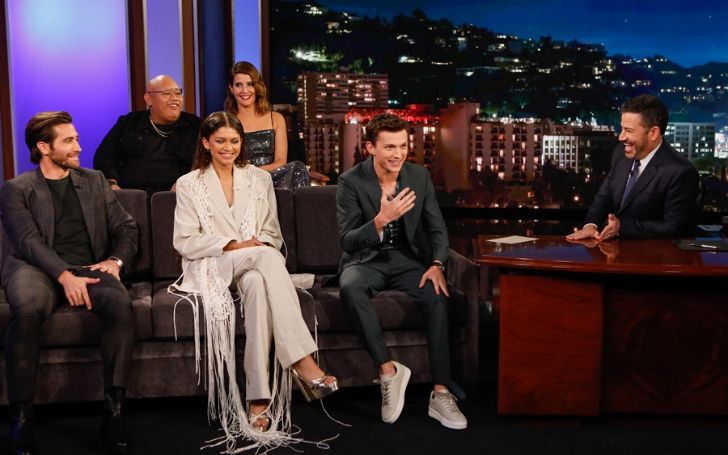 Spider-Man: Far From Home's Casts Are Confused About That Endgame 'Plot Hole'.
"Far From Home" better have a scene to explain its connection to Avengers: Endgame. There are few questions from Avengers 4 sure to be answered in MCU's Spiderman 2, but as for some mysteries, nobody is quite sure if they will be delved about at all.
Endgame explained on how Peter Parker is getting his standalone film no.2. That has left Spiderman: Far From Home casts under the oath of not leaking any plotlines from the movie and seems all of them are doing a great job with it.
Fans are wondering if the survived friends of Peter Parker have graduated during the 5 years absence of snapped heroes.
Recently, the film's lead stars Tom Holland, Jake Gyllenhaal, Zendaya, Cobie Smulders, and Jacob Batalon were all on Jimmy Kimmel Live. On the show, the casts were asked about the five-year time jump in Avengers: Endgame.
Also Read: 'Spider-Man: Far From Home': Is Nick Fury the New Mentor Peter Parker Needs?
If five years have passed in the Marvel Cinematic Universe, why are Peter, Ned, MJ, and others still in high school? The cast members for a while looked at each other and simply laughed it off.
Tom Holland: Why … why are we still in high school? [laughs]
Jacob Batalon: I mean, it might be one of the biggest plot holes of all time.
Cobie Smulders: I don't want to pull that thread. I don't know.
It doesn't seem like the kind of thing they'd avoid talking about in fear of giving away the spoilers.
Endgame co-writer Stephen McFeely did explain this "plot hole" with CinemaBlend. Mcfeely said any of the teens who look the same age would've been part of the 50% that disintegrated during The Decimation of Avengers: Infinity War. When they were shown in Endgame, five years hadn't passed for them. According to McFeely, it should be quite easy to percept:
"That one seems easy to me. Isn't it clear that anybody who looks the same blipped, and they're back just like [Peter] is? I don't know what happens in [Spider-Man: Far From Home] at all, but I can only assume that most of the main characters got blipped, and maybe some ancillary characters are now older, and then you'll get some comedy from that? I don't know."
As emphasized, he doesn't know what happens in Spider-Man: Far From Home, and neither that was his area of expertise. The first trailer of Far From Home showed several characters from Spider-Man: Homecoming.
Not only do we have Peter and Ned and MJ, but there's also Tony Revolori reappearing as Peter's bully Flash Thompson and Angourie Rice as Betty Brant. In addition, we are also seeing Jon Favreau as Tony Stark's chauffeur turned manager, Happy Hogan.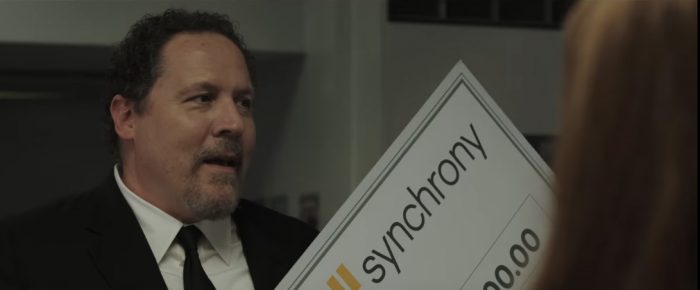 Jon Favreau's Happy Hogan is also set to appear in Spiderman: Far From Home.
But the outcome of Endgame and Spiderman: Far From Home promotional footages certainly raises some questions; were their classmates (who got lucky from the snap) all used to be five years younger than them? Are their surviving classmates all in college? Will that "unnatural time flow" be explained in upcoming Marvel release?
Spider-Man: Far From Home is set to happen after the events of Avengers: Endgame. The story shows Peter going to Europe on a school trip with his classmates. Nick Fury barges in the vacation and tasks him with a mission, where he meets up with Quentin Beck/Mysterio played by Gyllenhaal. So far, it sounds like the movie will primarily focus on Mysterio and the other Elementals, with Peter Parker all geared up for another heroic adventure.
-->