The Internet Appears Desperate To Know If Nicki Minaj Is Married
Published Sun Aug 18 2019 By Sea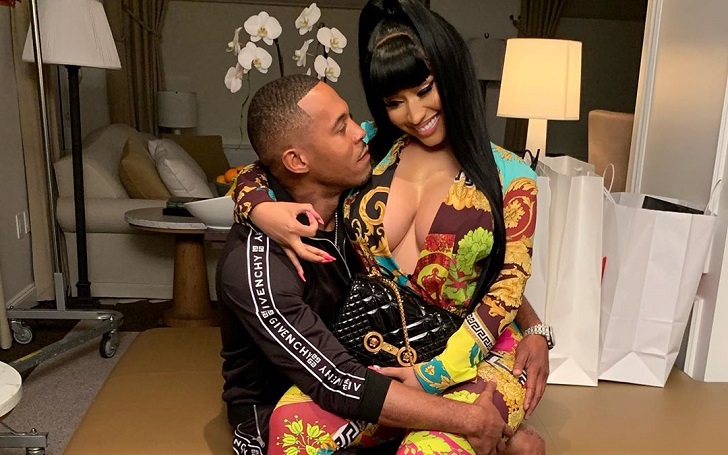 The Internet world exploded as soon as Nicki Minaj changed her name on Twitter handle to Mrs. Petty.
We told you a few days ago already - Just call her Mrs. Petty. There's a chance she read the post because Nicki Minaj herself has already changed her name to Mrs. Petty on Twitter on Friday. The internet is dying to know if she's married to boyfriend Kenneth Petty already.
It was almost a week ago that the hip-hop queen announced she would be married to Kenny in "about 80 days" on her 'Queen Radio' show. A week before that she renewed her marriage license which she and Kenny filed on July 29.
It's not unusual for the 'Barbie Dreams' singer to make her affection to Kenny public quite often. The Twitter name change doesn't necessarily mean they are already married. It just implies that Nicki won't back out of the thought of being a wife to Kenny. Besides, she is busy with making of her new album for now. Despite the fans and critics knifing their relationship on the back, she has put aside her disappointment with them, and her defense continues to grow stronger.
The rapper has been teasing us fans for a long time. After she started dating Kenneth last December and he tattooed her real name, Onika, on his neck, Nicki called her beau by "husband" on one of her Queen Radio shows back in March. Her statement started the speculations of their wedding around that time. It was further solidified in June as she claimed they already got the marriage license for it.
It was only in late July that it was confirmed, after they got the required paperwork for an actual wedding. Following all the hype of the marriage in the past few months, they tried to be unrecognizable to the public at the Bev Hills Courthouse with a disguise which they utterly failed at. But it was good news for us.
The wedding bells are getting nearer and nearer as Nicki takes her boyfriend's last name. Her new Queen Radio episode should air soon, and it will be exciting to hear what the $85 million worth singer has to say about all the inquiries on the matter.
-->