Where Is Josh Duggar Now? What Does Josh Duggar Do For A Living?
Published Wed May 15 2019 By Jessica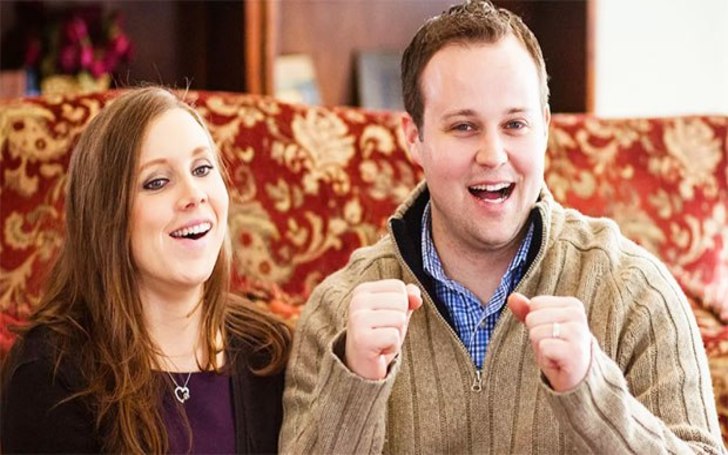 What happened to Josh Duggar, the eldest son of Jim Bob and Michelle Duggar who molested five underaged kids?
Joshua James Duggar, also known as Josh Dugar suffered a career ruin when the most shocking and unexpected Duggar scandal emerged in 2015 that the eldest son of Jim Bob and his wife Michelle Duggar inappropriately touched several girls including his own sisters.
What outraged the media and the audience of 19 Kids and Counting fans was the fact that someone like Josh, raised in a strict Christian family would commit such heinous act.
Recommended: Has Jinger Duggar Finally Made Peace With Her Parents?!
Besides, another scandal also soon came to a revelation that the former reality star committed adultery on his wife Anna Renne Duggar by using a service of an adult website called Ashley Madison.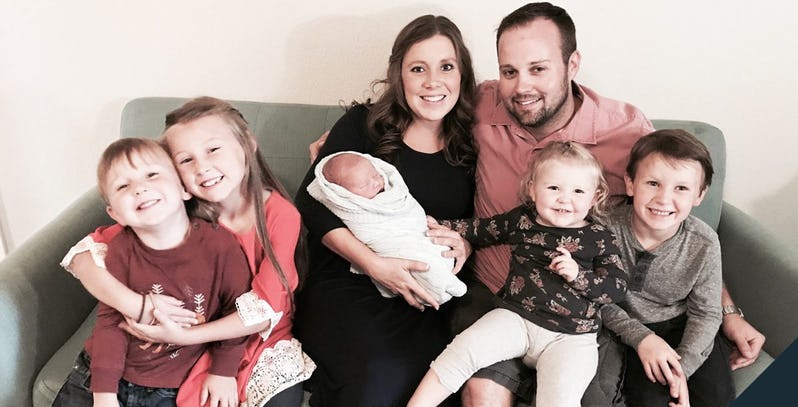 Josh Duggar pictured with his wife Anna Duggar and kids.
SOURCE: Pinterest
Following the scandal, Josh was later admitted to a faith institute for his treatment with the Duggars releasing a serious statement on their blog to update their audience on Josh.
Although the scandal made TLC cancel the show, another spinoff show titled 'Counting On' was telecasted. However, the spinoff only focused on the lifestyle of the Duggar daughters; Jill and Jessa and their husband and kids.
Today, Josh lives a low-key life away from public attention and the media. And this has led the fans to wonder and made more curious about him.
Don't miss: Vanderpump Rules: Tom Sandoval Accuses James Kennedy Of Mixing Booze With Uppers
Considering the fact that Josh does not even use any social media, it's even harder for the fan to acknowledge what he is up to these days? Not to mention another fact that he only appears on his wife Instagram page for family pictures.
Anyway, when the molestation scandal arose, Josh was working in Washington away from the rest of his family at the Family Research Council. But after the molestation scandal rose, he was soon forced to leave the work.
At the time he also handled used car dealership whilst simultaneously running a part-time political career with his father who is a former member of the Arkansas House of Representatives.
Fast forward today, Josh Duggar who returned home (after resigning at the Family Research Council) to live with his family, he got back to his old business and sells used cars to raise his children.
Whilst it's not known, how much Josh makes from his business, Josh net worth still comes around the whopping number of nearly half a million. Thanks to his family reality show.
In addition, he also still runs for ex-governor Mike Huckabee's Republican presidential primary campaign, according to Gossipgist.
Also see: Is Michel Faber Married? Details Of His Relationship Status And Past Affairs!
Meanwhile, continuing the family tradition of expanding their bloodline, the former reality star who is already a father to five children; Mackynzie Renée Duggar, Mason Garett Duggar, Marcus Anthony Duggar, Michael James Duggar, Meredith Grace Duggar, Josh and his wife Anna is expecting their sixth child later this year.
-->