Ted Bundy - Some Facts to Know About American Serial Killer
Published Sat May 02 2020 By Eric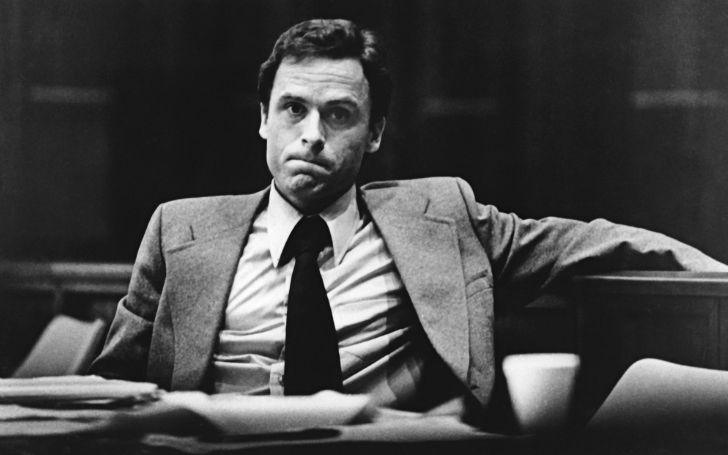 Those who are keeping themselves occupied with Netflix series and movies in amid pandemic crisis might be familiar with the film 'Extremely Wicked, Shockingly Evil and Vile.' You guys might also have the idea that the story of that drama is based on the real-life of Ted Bundy.
Now, who was Ted Bundy? He was someone you never, ever wish to encounter in your life. Why? Because Bundy was an American serial killer who was culpable for kidnaps, rapes, and numerous murder charges. Though you might think in the opposite way when you meet him, as he has handsome and charismatic traits that will mystify anyone. He was indeed a very dangerous guy to encounter back in his days.
Bundy would casually approach his targets in public places, faking several incidents to lure them to his master plan. He then takes them to secluded locations where he rapes and strangles them to death. His mischief character gained a lot of attention in the crowd; people were skeptical of how a person can be so ruthless? Bundy's life was printed in his biography book, 'The Stranger Beside Me,' and, further, his story appeared in a couple of cinematic versions. Recently, Netflix released a new version of the movie, which created anxiety within people to know him more.
Ted Bundy Killed More Than 30 Women Who Looked Like His Ex
The infamous serial killer Ted Bundy before he was executed, confessed to committing around thirty murders between 1974 to 1978, as per Times Live. Did you feel devastated from the number, however, let us tell you, Express claim that the total numbers are far higher, which may be over hundreds of victims, who lost their lives from the hand of Bundy.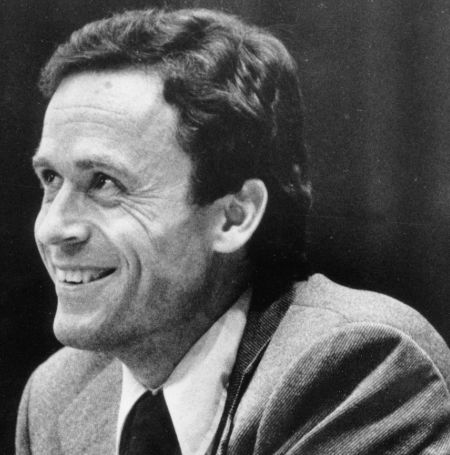 Ted Bundy is one of the oddly famous serial killer.
Photo Source: The Denver Post
Reading this, you guys might be thinking how did it even begin, even one person is too much for anyone to kill and live a life without hesitation. Many sources point out several incidents that might be the cause of his despicable crimes. However, one of the sites Listerious affirms, it all began, when his beautiful girlfriend dumped him.
Bundy was an intelligent law student at the University of Puget Sound who later enrolled at the University of Washington. There he met his lover, who is described with several names like Stephany Brooks and Diane Edwards in many reasonable sites.
You Might Also Like To Read: Doreen Lioy was Married To a Serial Killer - When Did She Divorce?
A serial killer has a specific cause and pattern to kill their prey; in the case of Bundy, it might be break up with his anonymous girl, as most of his female victims looked alike. Still, investigators are skeptical that Ted committed his first murder when he was only fourteen, starting with the disappearance of eight-years-old Anne Marie Burr, according to Express.
Zac Efron as Ted Bundy on Netflix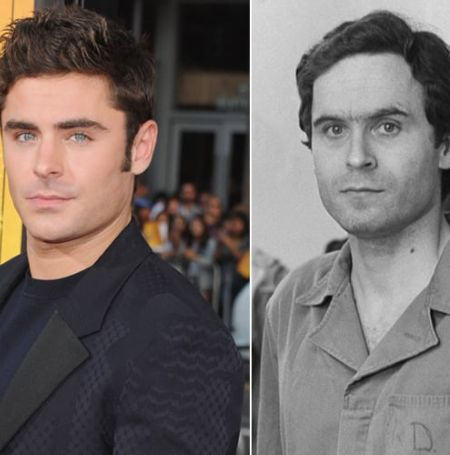 The talented star Zac Efron played the character of Ted Bundy.
Photo Source: Pop Sugar
Like we mentioned earlier, Ted Bundy's life story was filmed a couple of times until today. Extremely Wicked, Shocking Evil and Vile is the recent version where American actor and singer Zac Efron portrayed the lead role with co-star Lily Collins, Angela Sarafyan, Jim Parsons, and many more.
Also See: Liam Gallagher Looks Set To Collaborate With The Killers At Glastonbury
The movie Extremely Wicked, Shocking Evil and Vile first appeared on the screen on May 3, 2019, and became a hit. Nevertheless, amid Pandemic crisis where people are forced to stay in isolation, Netflix released Zac Efron's Ted Bundy movie for its viewers.
Extremely Wicked, Shockingly Evil and Vile Trailer-2019
According to Chronicle Live, it was the most hotly anticipated film so far, which sadly didn't make it on Netflix Uk, which broke many user's hearts who were desperate to watch the movie.
Friendship of Crime Writer Ann Rule and Psychopath Ted Bundy
The scene we are about to explain may feel like it came straight from a movie, but psychopath Ted Bundy was friend with crime writer Ann Rule. The twisted duo of cunning and charming serial killer and investigative journalist seems entirely inappropriate; still, it turns out to be real.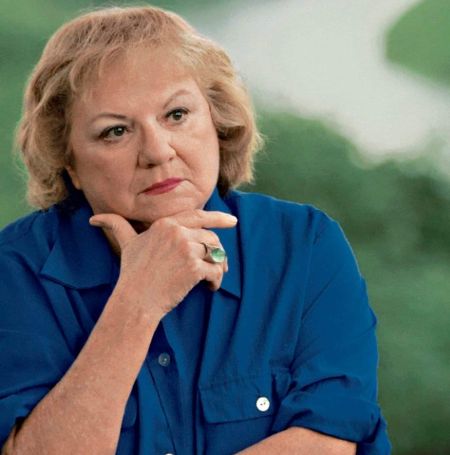 The exceptional writer Ann Rule was friend with Ted Bundy.
Photo Source: Washington Post
Though Bundy turned out to be a serial killer, however, if we see him from Ann's perspective, then it will be hard to believe that Bundy even had murderous intent within him.
They met while volunteering for a suicide hotline in Seattle in 1971, according to The Washington Post. Indeed the murderer spoke against suicide and persuaded many, stopping them to suicide.
Recommended: Does Cyntoia Brown Have a Boyfriend or Is She Married? Find Out About Her Personal Life
Call it fortunate or unfortunate Rule stumbling with Bundy became one of the vital moments for both of their life. Her book on him The Stranger Beside Me became a hit in 1980, selling more than 2 million copies. Ann made a breakthrough in her career; further, it also benefited Ted, as the biography is claimed to have the most detailed story of his life.
The Murderer Bundy was a Necrophile
The killer Ted Bundy was a Necrophile. What do we mean by that? He had an erotic attraction to corpses. Indeed, Bundy would sexually assault his victims after they were dead. He would revisit the dead bodies until they were decomposed or had been eaten by animals, as per The Mirror.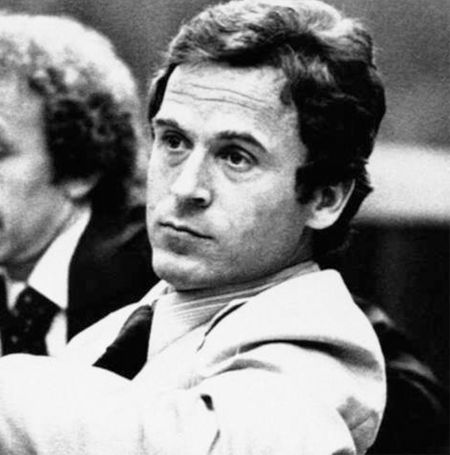 He used to sexual assault his victim after taking away their life.
Photo Source: Pinterest
Where most of the sexual murders occur with assault, then rape and murder, for Bundy, the system worked totally opposite. He would first assault his prey, then kill them in vain, and after that, he would take sexual pleasure with his unconscious or death victims. Subsequently, he would also keep some decapitated corpse as memorial.
Was Ted Bundy Married?
Ted Bundy's ex-girlfriend Elizabeth Kendall tells her story.
Photo Source: Forbes
The oddly famous serial killer Ted Bundy was married. He wasn't only married but had a child. As explained by News Week, Bundy used to live with his wife Liz Kloepfer and her daughter, Molly. He spent over seven years hiding his homicidal yearning with them. They were together till the day Bundy was convicted of all the charges.
Also See: Chris Distefano Girlfriend - Is the Comedian Dating Someone in 2020?
However, Bundy did parent a baby girl with Carole Ann Boone, who was named Rose Bundy. They welcomed their daughter in October 1982, which means she is on her mid-thirty. The pair encountered, as a workplace friend. Bundy for Boone was innocent, and she even advocated for his release and wrongful conviction.
He was Executed on January 24, 1989
After taking away the life of numerous young women and girls and decades of denials for his wrongdoing, mastermind Ted Bundy's brutal action was compensated with his life. He was punished with a death sentence. Though many of his crimes are still covered with curtains, before his execution on January 24, 1989, he confessed for 30 homicides, which he conducted in seven states.
Ted Bundy Movie CLIP - The One That Got Away (2002)
While Bundy was alive, he destroyed the lives of many, which didn't stop even after his death. As told by the late Ann Rule, she heard numerous sensitive, intelligent, kind young women became deeply depressed because Bundy passed away. They were all fooled by him, and all of them believed that they were his only one.
Click To Read: Game of Thrones Actor B.J. Hogg Dies at 65
Further, many even suffered nervous breakdowns when they found he died. Bundy evil deed ended with his death at the age of 42 and was put in rest in the electric chair.
To keep yourself updated with celebrity-related content, simply visit Glamour Fame.
-->