Zayn Malik Thanked His Fans For ''Love and Thoughts'' After He Apologized For Being a ''S**t Person''
Published Mon Mar 25 2019 By Jessica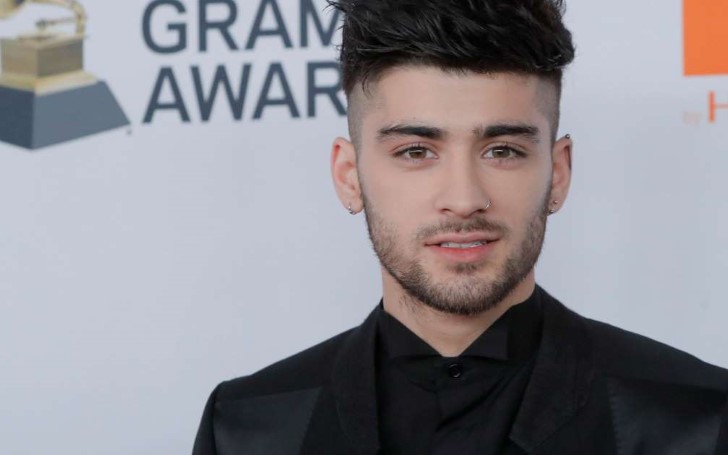 British singer Zayn Malik thanks his fans for their support and love following his previous controversial tweet.
It's been exactly four years since Zayn Malik decided to depart from famous British-Irish boyband, One Direction. And today, the 26 years old singer makes a big comeback on Twitter following his previous attention-grabbing cryptic apology tweet.
As a matter of fact, the singer who rarely ever makes his appearance on Twitter as some of his fans consider it, uh, like a female' monthly cycle, in fact, went on Tweet spree on the app.
At least, good to know the Brafford Bad boy is feeling all loved up from his fans and in a good mood. Well, in case you missed out, Malik who prefers to be known by only his first name as an artist previously took to Twitter on the third of March to make an apology tweet.
SOURCE: Zayn Malik Twitter
In a now-deleted tweet, the 'PILLOWTALK' hitmaker wrote: "I would like to apologize for basically being s***t person." The tweet left the fans in even more confusion since he didn't address the reasons behind it.
Recommended: Mean Girls Star Hints Sequel is on the Cards With The Original Cast
Fast forward two days later today, the singer made a comeback with a surprising yet a positive tweet on the app, that too exactly on the fourth anniversary of his departure from 1D. Well, the good news is that Zayn clarifies in his recent tweet that he is now happy and doing good.
Following a tweet of his beautiful selfie, the singer wrote: "Currently happy, could be happier. Thanks for all the love and thoughts yesterday just had a vent hax." And immediately, after the tweet surfaced, concerned Zquad appeared in the reply section to express their happiness.
One of his fans replied: "My baby is finally happy now I can die in peace." Similarly, another one wrote: "Jesus Zayn you had me worried! I'm glad to know you're better. Never doubt the beautiful person you are and how admirable you are. I love you so much, baby". A third one replied: "THATS OUR BOY and hey, talk to us whenever you want, you can always tweet about your thoughts. fuck whoever judges, this world is ugly sometimes but you make everything better, I promise."
Meanwhile, although the singer didn't make any revelations on why he was upset, many of the fans assume his previous apology tweet had something to do with Louis Tomlinson who previously addressed how he was bothered by Zayn not attending his tribute performance for his late mother Johannah Deakin at the X-Factor.
In his words, Tomlinson said in a recent interview at The Dan Wootton Interview podcast: "
"Truthfully it never really got better to be honest. I had a couple of calls with him after I lost me mum and, you know, all the boys had agreed to come to that performance and he didn't show and that really bugged me."
Zayn didn't turn up at his X-Factor performance, however, rest of his bandmates including Niall Horan, Harry Styles, and Liam Payne did turn up to watch him. Louis further added, seeing the presence of the boys gave him the strength and goosebumps he needed that night.
See: Jessie J Flaunts Her Cellulite on the Beach and Receives Tons of Appreciation From The Fans
On the contrary, as it's not certain why Zayn made that now-deleted tweet, many assume the tweet could be directed for his now former girlfriend Gigi Hadid, who he dated on and off since November 2015.
Well, whatever is the reason, the 'Dusk Till Dawn' singer clearly mentioned that he's happy at the moment and to be honest that's all that matters.
-->